Venezuela Starts Releasing Prisoners Including Some Lawmakers
(Bloomberg) -- Nineteen political prisoners had been released from jail in Venezuela on Sunday, among a group of 40 political prisoners due to be released after President Nicolas Maduro granted conditional freedom to at least 39 people.
Freed prisoners as of Sunday at 9 a.m. local time included National Assembly lawmakers Gilber Caro and Renzo Prieto, the human rights group Foro Penal said in a message on Twitter.
The group of those being granted conditional freedom includes at least six members of the opposition Voluntad Popular party, lawmaker Adriana Pichardo said. It doesn't include the party's founder, Leopoldo Lopez.
Two of those due to be let go -- Raul Emilio Baduel and Gregory Sanabria -- were held in jails in the countryside and Caracas. Friday's group included the former mayor Daniel Ceballos, imprisoned since 2014 for allegedly encouraging violent protests in his home state.
The political prisoners in the first group slated for release include some arrested during anti-government rallies over the past three years amid pitched confrontations with state security forces and Maduro's militant supporters. Others are tied to an attack against lawmaker Teodoro Campos on April 2 while he toured downtown Caracas with former presidential candidate Henri Falcon, according to a list of names shared by Supreme Court President Maikel Moreno.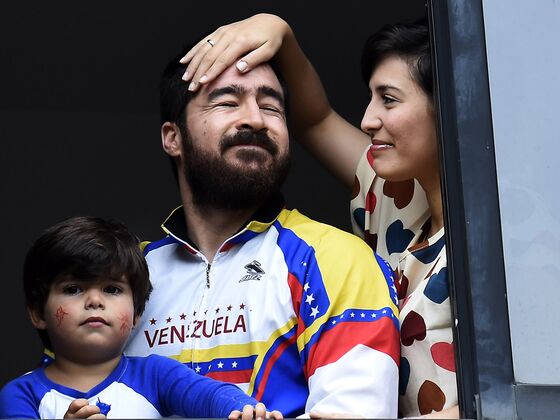 "In the next hours we will continue working on measures of this kind relating to other people," Constituent Assembly President Delcy Rodriguez said Friday in a televised address before an audience in Caracas that featured political prisoners set to be freed. "This is the first step toward what Venezuela should be, as we move away from hate and intolerance."
The announcement followed Maduro's internationally condemned re-election May 20, and as the government tries to stave off sanctions that have cut into the nation's financial lifeline and targeted the regime's top leaders.
Maduro, speaking Friday after the prisoners' release, said he wants to expand his policy of "pacification" as part of a process of national reconciliation and dialogue.
"Let those being released with this measure go free as a sign of our good will," Maduro said at a meeting with supporters at the presidential palace broadcast on state television. "But anyone who is conspiring will receive his punishment."
In the past two weeks, Maduro has met with a Vatican envoy, a U.S. senator and key members of the country's opposition, who've long made the release of political prisoners a central demand in previous but ultimately failed talks with the government.
Maduro last month seemed to broach the subject of a possible release, and Venezuela's Information Minister Jorge Rodriguez appeared to echo that shift late Thursday -- after the president met with four opposition governors -- by saying the government wants to "turn the page on political violence."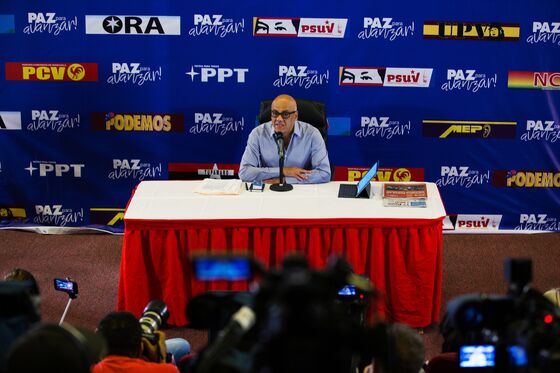 That may be easier said than done for the families of more than 368 political prisoners currently detained in Venezuela, according to the human rights organization Foro Penal, or Penal Forum. The forum has documented political prisoners' accounts of mistreatment, torture and lack of medical care. Oftentimes, courts may grant political prisoners parole only to see the writs ignored by prison authorities.
Some of the detainees have been held in a Caracas underground prison overseen by intelligence police known as the "tomb," consisting of small, windowless, isolation cells where prisoners are subjected to cold temperatures and constant blinding white light.
While rare, the actions of the past two days are not without precedent. The government's Comision de la Verdad, or "Truth Commission," has released political prisoners, sometimes in waves and always with great fanfare, only to follow up with more arrests.
In 2017, the number of political prisoners in Venezuela skyrocketed to 676, according to a criminal report filed by the Organization of American States earlier this week. That figure, according to the OAS, is the highest since the military dictatorship of the 1950s.
Those arbitrarily detained include political activists, students, journalists, police, military, human rights activists and "all kinds of citizens who simply manifested by their fundamental right to protest and to claim their rights enshrined in the Constitution that have been denied by the government of President Maduro," the report reads.
Ceballos, the ex-mayor of Tachira state capital San Cristobal near the Colombian border, was stripped of his post in 2014 after the court said he encouraged violent protests and failed to remove barricades set up in the city. In April of this year, the hearing scheduled at the beginning of his trial was canceled for the 12th time.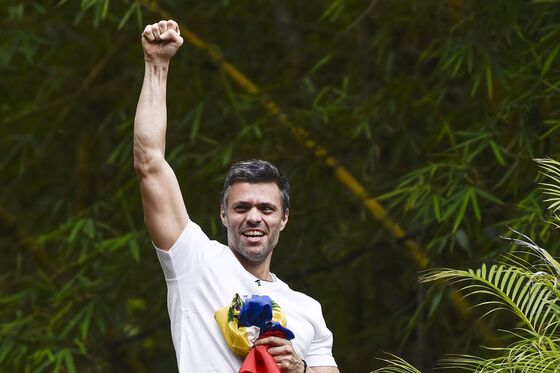 Then a member of Voluntad Popular, his arrest came as Maduro stiffened his response to anti-government protests that resulted in at least 35 deaths, including a National Guard officer.
After his arrest, his wife, Patricia Ceballos, became mayor of San Cristobal and has since led efforts for his release. Among the conditions set upon Ceballos, he must present himself in court every 30 days and is prohibited from leaving the country or making any statements to the media or on social media platforms.
Retired general Angel Vivas was freed late Friday, according to a video posted on news channel NTN24 Venezuela's Twitter account. The images showed Vivas, jailed since 2017, leaving prison in a vehicle and shouting "Death to tyranny, long live liberty!"
Vivas repeated the slogan, saying he was banned from making statements, according to the images. Maduro in 2014 accused Vivas of being the intellectual author of roadblocks placed in Caracas streets. Vivas confronted troops trying to serve an arrest warrant at his house by standing on his roof with a rifle, local media reported then.
Venezuela's government did not publish a statement confirming Vivas' release.
Less than a week ago, the government released Joshua Holt, a U.S. citizen who had been imprisoned for two years in a Caracas jail without a trial. Venezuela had accused him of espionage and stockpiling weapons.