Venezuela Suggests Imminent Release of Some Political Prisoners
(Bloomberg) -- Venezuelan President Nicolas Maduro strongly suggested Thursday night that his government is on the verge of meeting a key opposition demand: the release of political prisoners.
The ruling socialist government on Friday at 12 p.m. will grant "procedural benefits" to prisoners who committed crimes of "political violence," Information Minister Jorge Rodriguez said on the Telesur network. The government seeks to "turn the page on political violence," Rodriguez said after Maduro had met with four opposition governors.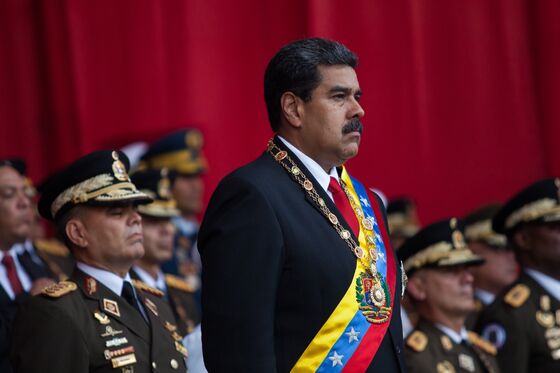 In the wake of his landslide victory in the May 20 presidential election, Maduro has met with the Vatican envoy, a U.S. senator and opposition leaders. The election, which handed the president a new six-year term, was boycotted by the opposition and has been condemned internationally. The country's opposition has listed the release of political prisoners as a key demand in previous talks with the government.
Venezuela's government last Saturday released Joshua Holt, a U.S. citizen who had been imprisoned for two years in a Caracas jail without a trial. Venezuela had accused him of espinonage and stockpiling weapons.