Brexit Transition Needs More Than Two Years, Ireland Says
Irish Foreign Minister Simon Coveney said in his "personal view" the Brexit transition period might need to be extended beyond the end of 2020.
Speaking at a conference in Dublin on Thursday, Coveney said the clock is ticking down, and much remains to achieved in negotiations in the search for a "sensible" Brexit.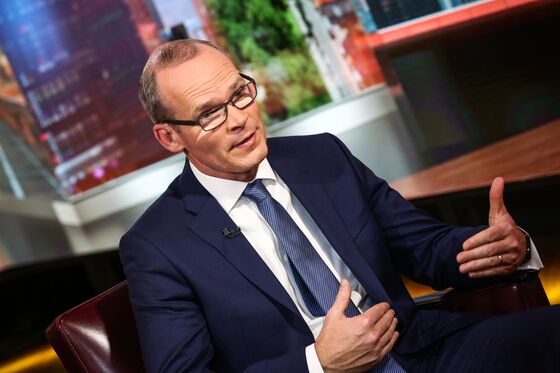 The transition period will keep the U.K. in the EU in all but name but without any decision-making power. Officials on both sides have privately indicated that the 21 months will probably have to be extended but at the moment there is no provision for this in the draft agreement and it could enrage the pro-Brexit camp in Britain.
The EU will remain united in talks, according to Coveney.
"We won't be separated from the pack," he said.
Coveney described Brexit as a "tragedy," and ideally, much of the relationship between the EU and Britain would remain as close as possible to the status quo. He joked he was the product of a close Anglo-Irish relationship, with one uncle in the U.K. voting for Brexit.
"The one I don't speak to, " he quipped.