Italy's Populist Allies Make Eleventh-Hour Push for Power
(Bloomberg) -- Italy's populist allies are making a last-ditch attempt to form a government, as premier-designate Carlo Cottarelli's talks with the president stall.
The anti-establishment Five Star Movement and the anti-immigrant League are seeking to revive efforts wrecked by Sergio Mattarella, the head of state, according to two officials from the parties who declined to be named discussing confidential talks. Mattarella's office did not respond to a request for comment.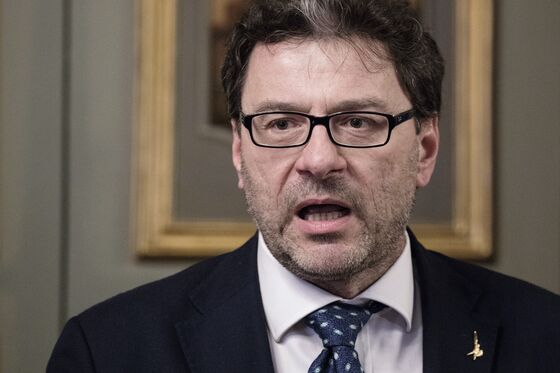 Senior League lawmaker Giancarlo Giorgetti, 51, could be proposed as prime minister of such an administration, according to one of the officials. League leaders have so far insisted on euroskeptic economist Paolo Savona, a candidate for the finance ministry who prompted a presidential veto at the weekend, being part of a government team.
Cottarelli, 63, a former International Monetary Fund executive, met Mattarella, 76, on Wednesday morning for informal talks, according to a senior state official. No list of ministers was unveiled after the meeting. Cottarelli had already been expected to present his government team on Tuesday.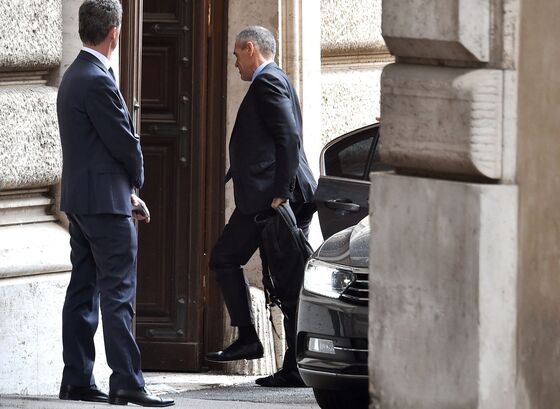 With the prospect of a short-term technocratic administration led by Cottarelli gathering few votes of confidence in parliament, the risk is that his role as a caretaker ahead of elections in the coming months could fuel a market meltdown. Italian bonds rebounded after Tuesday's unprecedented sell-off amid signs populist leaders were willing to soften their stance to solve the political crisis.
Five Star leader Luigi Di Maio said at a rally in Naples on Tuesday night he's ready to cooperate with Mattarella to solve the political crisis. Both Di Maio and Salvini have vowed to use their parliamentary majority to prevent Cottarelli winning confidence votes. Defeat in parliament would trigger new elections.
For Mattarella, who's battled to ensure the next government will honor Italy's commitments to the European Union, the risk is that the League and Five Star sweep back through the gates of his Roman palace strengthened by another vote.
"The pro-European ruling class is very weak," said Giovanni Orsina, professor of government at Luiss University in Rome. "Mattarella has picked the wrong fight."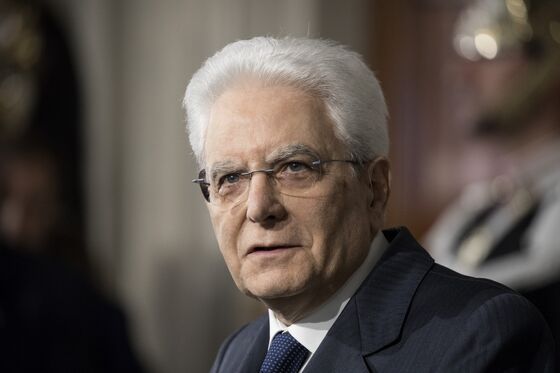 For Five Star and the League, anger at Mattarella has become a rallying cry for the election campaign ahead. They accuse the Roman elite of entering an unholy alliance with the European Union that had held back economic growth and allowed an influx of immigrants from North Africa.
The two parties have the support of almost 60 percent of voters, according to a May 23-28 SWG poll. The League has profited the most from the wheeler-dealing, polling 27.5 percent compared with 17.4 percent in March elections which produced a hung parliament. Support for Five Star was 29.5 percent, compared with 32.7 percent.
It's still not clear how far the populists would take their challenge to the EU. Both parties toned down their previous opposition to the euro during campaigning for the March election, but their refusal to consider an alternative to euroskeptic Savona as finance minister fueled concern among investors that they may still be plotting to leave the single currency.