White House Races to Prepare for Revived North Korea Summit
(Bloomberg) -- The White House announced a flurry of final preparations for President Donald Trump's planned summit with North Korean leader Kim Jong Un including a meeting with Japan's prime minister as it signaled confidence the on-again, off-again meeting will proceed.
Kim Yong Chol, North Korea's former spy chief, is traveling to New York to meet with Secretary of State Mike Pompeo later this week while Japanese Prime Minister Shinzo Abe plans to come to Washington for a meeting with Trump June 7, five days ahead of the scheduled summit, White House Press Secretary Sarah Huckabee Sanders said Tuesday in a statement.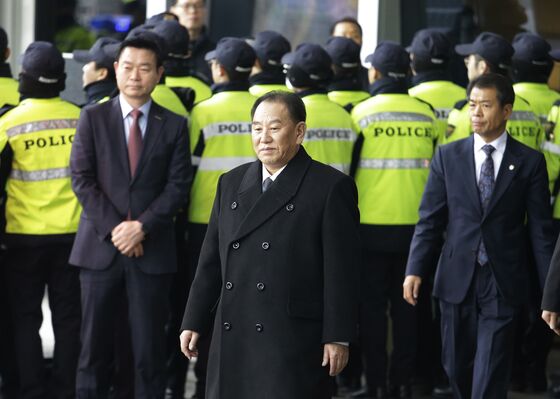 "We expect it to take place," Sanders later said of the summit while speaking to reporters traveling with Trump aboard Air Force One. Denuclearization of North Korea "has to be on the table" for the meeting to proceed and Trump "has to feel like we're making progress." Sanders said Trump would "make that determination" but declined to say when.
A U.S. delegation is meeting with North Korean officials in the demilitarized zone on the Korean peninsula while a separate team led by Joe Hagin, a White House deputy chief of staff, is in Singapore coordinating logistics for the meeting, Sanders said. National Security Adviser John Bolton has called his South Korean and Japanese counterparts "virtually ever day," she said.
Trump announced the meeting with Kim Yong Chol earlier in the day.
"Meetings are currently taking place concerning Summit, and more," Trump said in a Twitter posting that misspelled the envoy's name. "Kim Young Chol, the Vice Chairman of North Korea, heading now to New York. Solid response to my letter, thank you!"
Kim Yong Chol would become the highest-ranking official from the isolated nation to visit the U.S. since 2000, when Pyongyang sent Vice Marshal Jo Myong Rok to meet then-President Bill Clinton. He spent more than 24 hours in Beijing before boarding his flight. South Korean media reported he was carrying a letter from the North Korean leader.
The aide accompanied Kim Jong Un at all of his recent meetings with both Chinese President Xi Jinping and South Korean President Moon Jae-in, according to North Korean state-media reports.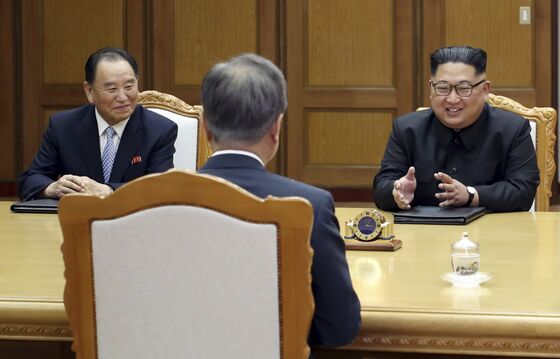 Chinese Foreign Ministry spokeswoman Hua Chunying told reporters in Beijing that she has no information on Kim Yong Chol's visit.
"I truly believe North Korea has brilliant potential and will be a great economic and financial Nation one day," Trump wrote on Twitter. "Kim Jong Un agrees with me on this. It will happen!"
Sung Kim, U.S. ambassador to the Philippines, is leading the U.S. delegation hold talks with North Korean officials at the border village of Panmunjom, Sanders said.
Kim Chang Son, another aide to the North Korean leader, arrived in Singapore late Monday to discuss logistics and security arrangements for the planned summit, Japanese broadcaster NHK reported.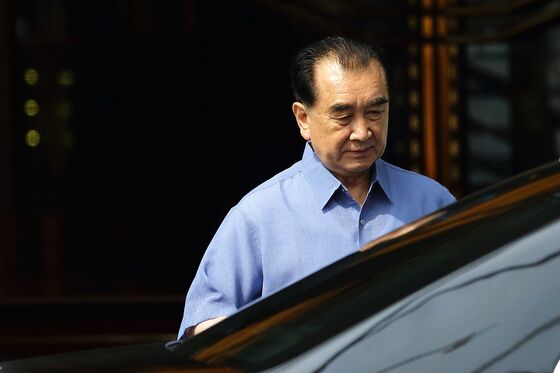 The U.S. and North Korea are seeking common ground on the steps it would take for Kim Jong Un to give up his nuclear weapons. The Trump administration has pushed for a quick timeline, while North Korea favors a phased approach.
The U.S. has decided to hold off on implementing major new sanctions on North Korea while attempts to revive the summit are underway, the Wall Street Journal reported Monday. The White House was preparing to announce a ramped-up sanctions regime as soon as Tuesday, but decided on Monday to indefinitely delay the measures while talks are ongoing, according to a U.S. official the newspaper didn't name.
South Korea's Moon held a surprise two-hour meeting Saturday with Kim Jong Un on the border in a bid to keep the Trump summit on track. Moon said on Sunday that Kim requested the meeting, only the fourth ever by leaders of the two countries since the Korean War.
Moon could travel to Singapore for a three-way summit with Kim and Trump next month, Yonhap reported Monday. The South Korean presidential office said later in a text message that Seoul is "just considering the possibility" of such a meeting and "at a working level."