Merkel Envoy Ridicules Trump Concerns About German Car Threat
(Bloomberg) -- Chancellor Angela Merkel's top envoy pilloried the Trump administration for considering tariffs on auto imports to protect national security, saying German cars "make American roads safer."
News that President Donald Trump was investigating tariffs on car and truck imports -- a move that would hit German manufacturers the hardest -- reached Foreign Minister Heiko Maas just before his first meeting with new U.S. Secretary of State Mike Pompeo in Washington last week.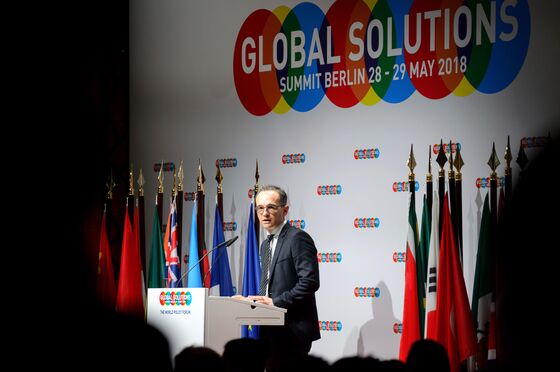 "So I asked Mike Pompeo, 'Mike, you guys can't be serious that German cars affect your national security," Maas said at the Global Solutions Summit in Berlin on Tuesday. "Quite the contrary -- German autos make American roads safer."
Maas, a German Social Democrat in Merkel's cabinet, used the speech to lament the breakdown of global multilateral relations. The advantages of a rules-based global trade "can no longer be viewed as self-evident," he said.
His quip about German car safety on U.S. roads drew laughter from the crowd in the German capital. "The reaction in the State Department was a bit different than here," Maas said. "But we'll have to keep talking."