Infighting Dogs South African Opposition as Election Nears
(Bloomberg) -- South Africa's main opposition party has been its own worst enemy as it attempts to unseat the African National Congress.
The Democratic Alliance has botched attempts to fire Cape Town Mayor Patricia de Lille, igniting infighting and irking supporters ahead of next year's elections, while an agreement that sees it run other major cities risks unraveling. With the ANC on a high after Cyril Ramaphosa replaced unpopular president Jacob Zuma, the DA's goal of winning 30 percent support and the opposition pushing the ruling party below 50 percent looks implausible.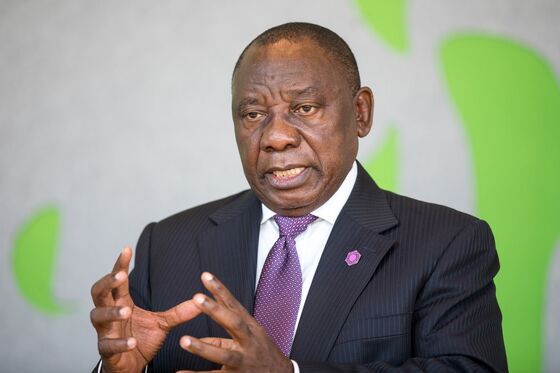 "The DA really did not deal with Patricia de Lille very well at all," Zwelethu Jolobe, a politics lecturer at the University of Cape Town, said by phone. "The mud-slinging has come at a particularly bad time and no one knows who is right or wrong. Ramaphosa has moved fast to capture ground from the opposition parties, who had a clear target when Zuma was president."
De Lille, 67, has served as mayor of DA-governed Cape Town since 2011 and has a loyal following in the city, the country's second-biggest and its main tourist attraction that boasts the lowest jobless rate of the major metros. Her departure could cost the DA significant support, particularly among fellow mixed-race Cape Town residents who comprise more than 40 percent of its population.
De Lille accuses members of a rival party faction of seeking to further their own political careers by toppling her, and says the party hasn't shown why she should be fired. DA leader Mmusi Maimane said De Lille allegedly interfered in the appointment of a senior manager and had to take responsibility for the city obtaining a qualified audit report because two tenders were found to have been irregularly awarded -- allegations she denies.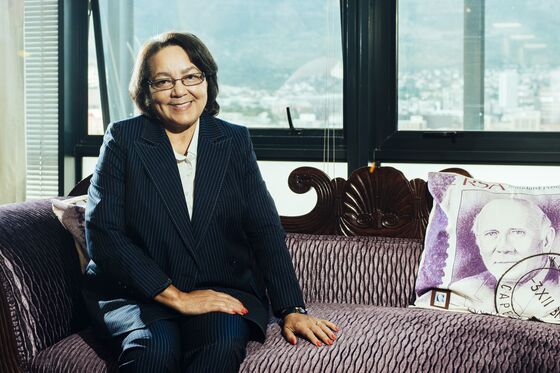 "We are satisfied as a party that those things were true," Maimane said in an interview with Cape Talk radio on Wednesday. "These allegations are material enough for us to act."
The feud isn't the DA's only problem. A cooperation agreement with the Economic Freedom Fighters, the third-largest opposition party, that let it wrest control of several cities from the ANC after a 2016 municipal election may unravel after the DA refused to back EFF demands to change the constitution to allow for land seizures.
And Herman Mashaba, the DA mayor of Johannesburg, has been criticized for treatment of undocumented immigrants that human-rights groups say breaches the constitution and for failing to meet some election pledges.
"There is a considerable degree of factionalism and conflict within the DA," said Frans Cronje, chief executive officer of the South African Institute of Race Relations. The institute's polling data shows that in the current political climate the ANC would win about 60 percent backing, the DA 20 percent and the EFF 7 percent, with the balance of voters undecided or unlikely to vote.
The ANC's support tumbled 8 percentage points to about 54 percent between the 2014 national election and the 2016 vote, amid a backlash against Zuma's immersion in a succession of scandals. Another marked decline could see the party of Nelson Mandela failing to win a majority for the first time since the end of apartheid in 1994. The DA drew about 27 percent support in 2016.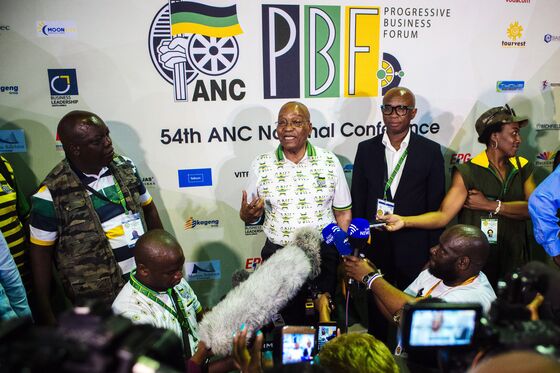 A former labor-union leader, businessman and one of the richest black South Africans, Ramaphosa won control of the ANC in December and was elected president in February after the ruling party forced Zuma to resign. In his first 100 days in office, Ramaphosa overhauled the cabinet and the boards and management of troubled state companies such as power utility Eskom Holdings SOC Ltd., spearheaded a crackdown on graft and started a drive to lure $100 billion in new investment.
Ramaphosa's actions have been well-received, according to a survey of 750 randomly selected registered voters by research company Ipsos, with 76 percent approving of his performance as president.
Maimane denied the party is divided and dismissed a City Press report that it was at risk of splitting. While the De Lille matter ideally should have been handled more speedily, the party had followed due process and had acted in the best interests of the people in Cape Town, he said.
The DA will have to act swiftly to quell the infighting and rethink how it tackles a rejuvenated ANC, according to Jolobe.
"The DA has lost the initiative on the big questions of the country," he said. "The Ramaphosa presidency is moving very fast and is leaving them and other opposition parties behind."