India's Women Are Being Driven Out of the Workforce
At least 20 million women — equaling New York, London and Paris combined — have dropped out of the workforce, according to the most recent World Bank data. Bloomberg interviewed dozens of women who revealed they're staying at home or taking lower-paid jobs out of fear for their safety or for that of their children.
Their disappearance is hindering Prime Minister Narendra Modi's growth agenda as he pushes to attract foreign investment. The McKinsey Global Institute estimates India could boost its economy by a third in the next seven years by getting more women to work. Yet, only 27 percent of Indian women are employed — the lowest percentage among major emerging nations and G-20 countries, and better only than Saudi Arabia.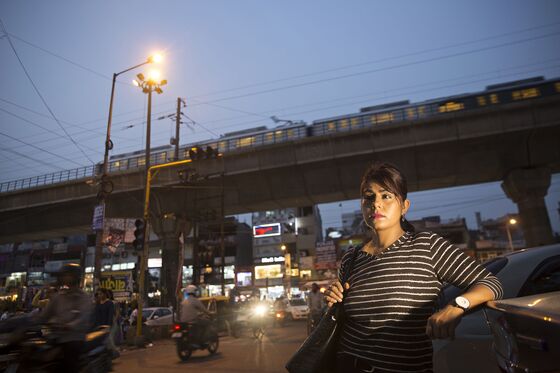 Not a campaign issue | Special Counsel Robert Mueller's Russia meddling probe is barely registering in the campaigns by Democrats seeking to wrest control of Congress in November — even as the year-long investigation has consumed Washington and poses a threat to Donald Trump's presidency. Candidates barely mention it. TV ads don't highlight it. And polls show Americans aren't voting on it.
Summit scramble | North Korean leader Kim Jong Un has dispatched one of his top aides to the U.S. for talks ahead of his planned summit with Trump next month. Kim Yong Chol, North Korea's former spy chief, would become the highest ranked official from the isolated nation to visit the U.S. since 2000, when Pyongyang sent a top military official to meet then-President Bill Clinton.
On the march | Five Star and the League are mobilizing their supporters for protests this weekend after President Sergio Mattarella blocked their efforts to take power in Italy. Italian bonds are tumbling today as the insurgents' battle against the establishment takes a turn for the worse and the parties gear up for repeat elections in the fall.
European woes | The euro region economy is booming, unemployment is down and even the weather is rosy. But, as Rodney Jefferson and Patrick Donahue report, the political outlook is suddenly clouded by government chaos in Italy and attempts to oust Spanish Prime Minister Mariano Rajoy. Europe's lingering frailty spells a return of political risk for investors with no letup in sight.
Germany indignant | Chancellor Angela Merkel's top envoy pilloried the Trump administration for considering tariffs on auto imports to protect national security, saying German cars "make American roads safer." Foreign Minister Heiko Maas lamented the breakdown of global multilateral relations at a speech today in Berlin.
Bloomberg Head of Economics Stephanie Flanders interviews Canadian Prime Minister Justin Trudeau at 3:30 p.m. in Toronto.
And finally... Malaysian Prime Minister Mahathir Mohamad often butted heads with neighboring Singapore during his first stint in power. Fresh off his shock win this month that ousted the ruling party after six decades, the 92-year-old took a shot at the city-state's one-party rule. In an interview with the Financial Times, Mahathir said: "The people of Singapore, like the people in Malaysia, must be tired of having the same government, the same party since independence."