Investors Bundling Spain With Italy Miss EU Consensus in Madrid
(Bloomberg) -- Seeing Spanish and Italian spreads blow out on Friday evoked memories of the euro-region contagion for many investors.
But simultaneous bouts of political instability don't mean the two countries face similar problems.
Italy has a euroskeptic majority in parliament that's looking to strengthen its hand in a repeat election after President Sergio Mattarella blocked it from taking power.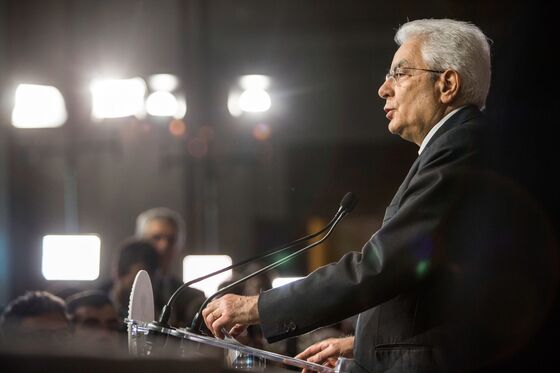 The coalition program was a heady mixture of tax cuts and benefits spending that risked sending Italy's public finances into a tailspin and posed a direct challenge to European Union budget rules. Plus their choice of finance minister signaled they may still harbor hopes of ditching the euro.
Spain's political crisis comes with the economy barreling along at about 3 percent growth and the budget deficit set to meet the EU's limit for the first time in a decade. And the outcome will almost certainly be a variety of market-friendly, pro-European policy.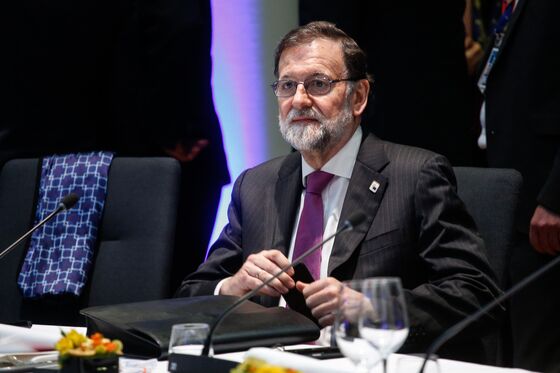 Even with Prime Minister Mariano Rajoy's party in freefall, the three main pro-market parties still have the backing of 65 percent of voters while the anti-establishment group Podemos has less than 20 percent, according to a poll published Monday by news website El Espanol.
That's why the spread between Italy's 10-year bond yield and similarly dated Spanish debt is the widest it's been since the height of the crisis more than six years ago.