Pakistan to Hold Elections on July 25 After Five-Year Civil Rule
(Bloomberg) -- Pakistan will hold general elections on July 25, according to two government officials, in a step toward the democratic transition of a country mostly ruled by the powerful military.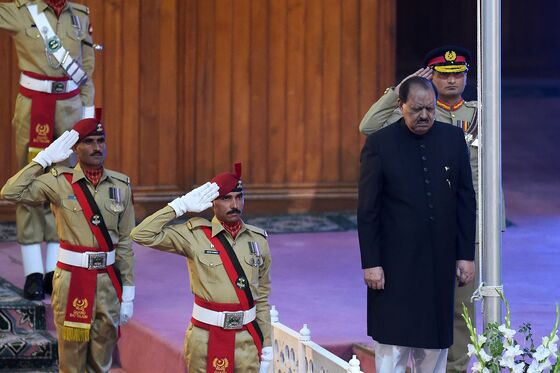 Pakistan's President Mamnoon Hussain approved the date of the vote, an official at his office said on Sunday. This will be only the second election in Pakistan's 71-year history to be conducted after a civilian government completed its five-year term.
All 342 members of the country's National Assembly will face voters, which they last did in 2013. Pakistan's National Assembly is the lower chamber of its Parliament, which also has a Senate. Senators are chosen by provincial legislators, who'll also face the country's more than 100 million voters that day.
Shahid Khaqan Abbasi, a member of the governing Pakistan Muslim League-Nawaz, became prime minister after his predecessor, Nawaz Sharif, was forced to resign when the country's Supreme Court disqualified him on corruption charges.