Christie Successor Touts $300 Million Repair He Once Scorned
(Bloomberg) -- Governor Phil Murphy, who once called his predecessor's back-channel financing of New Jersey's $300 million statehouse renovation "an insult and an exercise in arrogance," now says the project is necessary.
The capitol building, the second-oldest in continuous use in the U.S. with parts dating to 1790, is entering its second year of restoration. So far, work crews have found skylights held together with duct tape and, above a dropped ceiling, netting installed to catch chunks of the crumbling original surface.
"I talked to people who worked here and they would say, 'Yeah, every once in awhile we'd hear a thud,' and so they knew plaster was falling," Ray Arcario, executive director of the New Jersey Building Authority, said during a media tour on May 24.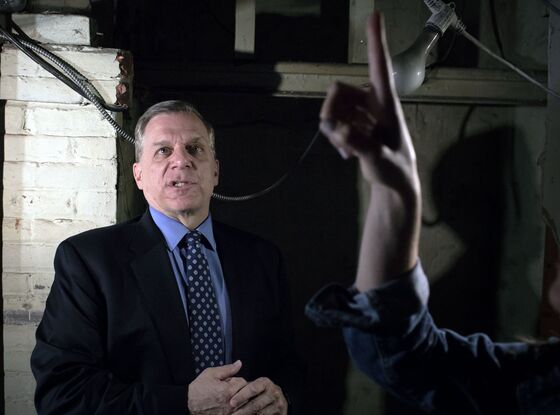 Christie approved state borrowing of more than $300 million last year without legislative or voter approval to fund a four-year project that forced state employees, including those in the governor's office, to move out. Critics, including a lawmaker who unsuccessfully sued to stop the project, said the price tag, plus interest and borrowing costs, was unaffordable for the state with the least-funded pension among U.S. states.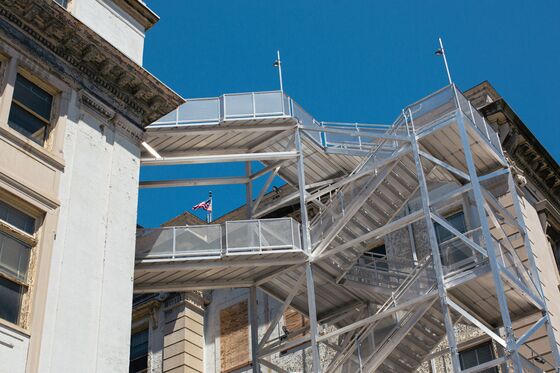 Murphy, whose office is up the street from the statehouse, raised concerns about the project during his campaign for governor, as did his Republican rival Kim Guadagno, Christie's lieutenant governor.
"Three hundred million dollars is a massive amount of state funding, and question one is whether this is the top priority for this substantial amount of money," Murphy said in a December 2016 posting on his Facebook page. "Frankly, I am not sure that it is."
In May 2017, Murphy blasted the governor's quick move to sell bonds for the renovation, saying in a statement that "saddling the state with up to $750 million in debt when we don't even know what it is he's paying for is an insult and an exercise in arrogance."
Murphy, who was not on the tour, has said he will closely watch spending on the project. Spending so far is under budget, according to Arcario.
"This is a project that is necessary, and I think the concerns were more about how the funding was put together," Murphy's appointed treasurer, Elizabeth Muoio, said during the tour. "The need is clearly here."