Populists' Premiership Candidate Summoned by Italy President
(Bloomberg) -- Italian President Sergio Mattarella summoned premiership candidate Giuseppe Conte, a Florence law professor, for talks on Wednesday afternoon, the head of state's office said in a statement.
Conte, 53, who will be received at 5.30 p.m, was nominated as prime minister by Luigi Di Maio of the anti-establishment Five Star Movement and Matteo Salvini of the anti-immigrant League.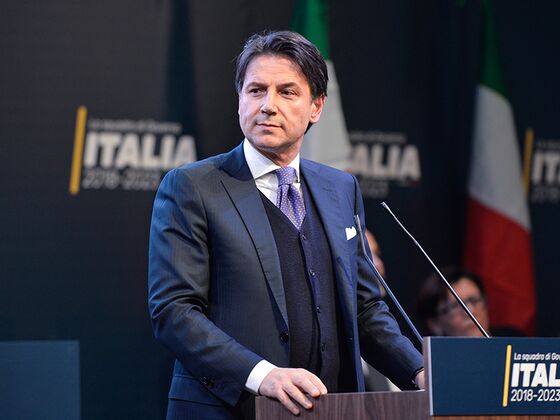 A flurry of reports in Italian media on Tuesday cast doubt on Conte's premiership with questions raised over his curriculum vitae. Both Di Maio and Salvini confirmed to Mattarella on Wednesday morning that Conte is their candidate for the post of prime minister, according to a senior state official who asked not to be named discussing confidential talks.
Di Maio hailed the summons. "Today is the start of the third Republic, I'd told you, I'd promised you," newswire Ansa cited Di Maio as saying. The Five Star leader often uses the phrase "third Republic" to describe what he sees as the start of a new political era. Di Maio met Salvini earlier on Wednesday, according to Ansa.
With markets already stunned by the radical policy platform presented by Five Star and the League, investors -- and European governments -- are looking to Mattarella, 76, a former constitutional court judge, to exercise a calming influence on the incoming government.
Mattarella, who appoints both the premier and government ministers, will make his decision amid concern about Conte's lack of political experience and his ability to contain personal and political rivalry between Di Maio and Salvini. The two leaders have agreed a government program which pledges a spending spree and demands a review of European Union treaties.
If Conte is given a mandate to try to form a government, he will likely meet with leaders of political parties in an attempt to seek their support for his government or for specific measures, according to a Five Star official who asked not to be named.
Italy's political uncertainty roiled markets this week, with the 10-year yield spread over German bunds hitting the widest since June. Yields on Italian government bonds were up 8 basis points as of 1.33 p.m. in Rome.
Once Mattarella makes his decision, the premier-designate will draw up a list of ministers that he has to submit to the head of state. If Mattarella approves the team, the government will be sworn in and then face a vote of confidence in the two houses of parliament.