Koch Political Network Plans Rare Public Rebuke of Republicans
(Bloomberg) -- The political network led by billionaires Charles and David Koch is about to do something it doesn't do in public often: criticize Republican members of Congress for a lack of fiscal discipline.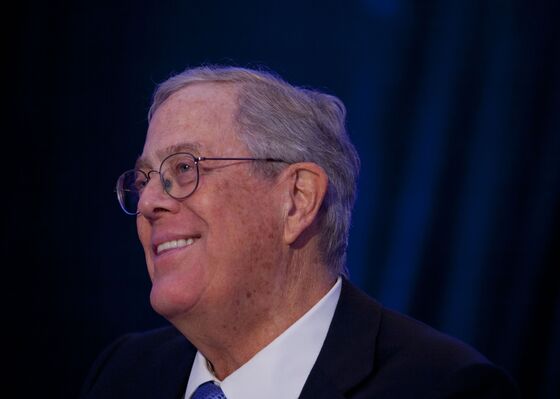 As many lawmakers return to their districts this weekend to kick off the campaign season over the Memorial Day break, they'll be greeted by radio, print, digital and direct mail advertising calling into question spending decisions by the GOP Congress.
The ads are being sponsored by Americans for Prosperity, a public-advocacy group that's part of the Koch network, and will criticize lawmakers who supported a $1.3 trillion omnibus spending package that triggered a conservative backlash after President Donald Trump grudgingly signed it in March. The campaign will also include ads thanking lawmakers who opposed the deal.
The effort will feature a video and website, StopOverspending.com, that calls on voters to urge lawmakers to control Washington's "spending problem." The site features a photo of Trump as part of a national debt chart that says "both parties to blame."
The advertising campaign will criticize 17 House members, including 10 Republicans, for their support of the funding package, while thanking 13 Republicans for opposing it.
Those being targeted have said in the past that they're fiscally responsible or expressed an intent to rein in spending, yet voted for the omnibus bill. The Republicans who will be criticized include Representatives Hal Rogers of Kentucky, Lou Barletta of Pennsylvania, Mike Simpson of Idaho and Ken Calvert of California.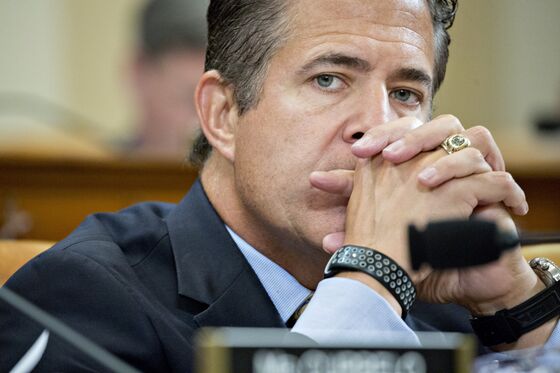 Virtually all of the Republicans targeted for criticism are in districts that aren't rated as competitive in the November election, although Representative Mike Bishop's Michigan district is ranked as "lean Republican" by the nonpartisan Cook Political Report. Barletta is challenging an incumbent Democrat for the Senate.
Bill Riggs, an AFP spokesman, declined to say how much would be spent on the effort, other than it would be a "significant six-figure" advertising buy.
"It's time to take a hard look at what lawmakers say, and what they actually do when it comes to reining in overspending," Riggs said. "Lawmakers will have another chance to demonstrate their commitment to fiscal responsibility later this year when they consider 2019 funding legislation. We urge them to start now, seize the opportunity to stop overspending and deliver the president a spending bill he can sign."
In response to conservative anger about the $1.3 trillion package, Trump and congressional Republicans have in recent weeks looked for ways to trim federal spending as they prepare for what looks like a challenging election environment for the GOP.