Japan Ministry Releases Scandal Papers It Said Were Destroyed
(Bloomberg) -- Japan's Finance Ministry released records relating to a sale of public land that has sparked allegations of cronyism and undermined support for Prime Minister Shinzo Abe. A ministry official told parliament last year they'd been destroyed.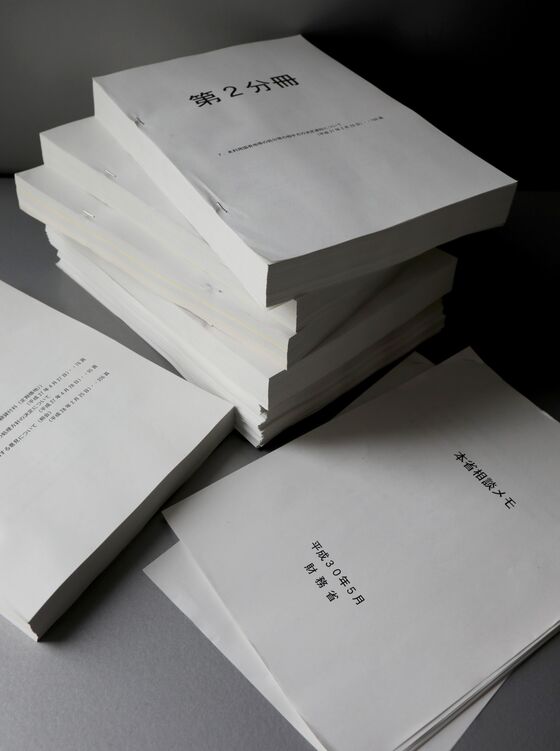 About 4,000 pages of documents relating to the scandal were submitted to a meeting of the directors of the lower house budget committee, according to Seiji Osaka, a director and lawmaker with the main opposition Constitutional Democratic Party of Japan. The documents were retrieved from the Osaka District Court.
The papers are the latest revelation in a drip-feed of scandals that has damaged support for the long-serving premier, as he faces an election for leadership of his ruling Liberal Democratic Party in September. A change at the top could cast doubt on the future of the central bank's unprecedented monetary easing policy and the prospects for a sales-tax rise next year.
Abe on Wednesday repeated his denial of any involvement on his part, or that of his wife, Akie, in the heavily discounted sale of land to Moritomo Gakuen, an educational foundation in Osaka that subsequently filed for bankruptcy. Akie was to have served as honorary principle of a new primary school constructed on the land.
The ministry has admitted tampering with paperwork to make it tally with testimony given in parliament, and on Wednesday admitted orders were given to destroy documents for the same reason, according to a document distributed to reporters by opposition lawmaker Osaka.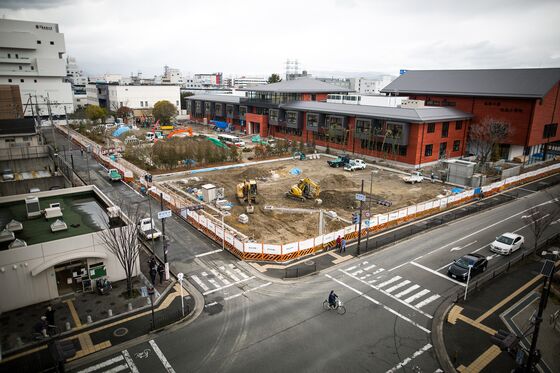 Opposition parties will examine the documents before responding, Osaka said.
"I don't know what will come out, but we will closely examine the content and the testimony full of lies that the government has given so far and pursue the government over the problems," he added. "We are extremely angry."
Abe has also denied giving any instructions in a separate case involving a long-term associate who was given a free piece of land to open a veterinary school.