Venezuela's Polling Places Are Deserted. But They're Still Open
(Bloomberg) -- Venezuela looks set to have the lowest voter participation for a presidential election in at least two decades after opposition supporters heeded a boycott call and disillusioned government supporters stayed home.
Yet, two hours after the expected close of voting centers, many remained open and smiling officials of President Nicolas Maduro's regime went on state television to encourage people to cast ballots.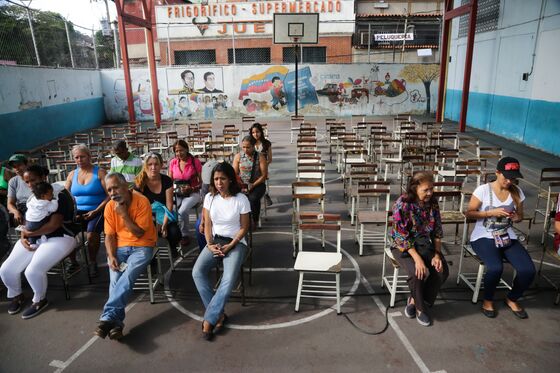 Critics said the government was promising economic benefits to rush listless voters to increase the participation rate. The "final push," as the government called it, was announced about an hour before the expected 6 p.m. close and was still going on at 8 p.m.
Maduro's election opponents -- a former socialist ally and a televangelist -- denounced irregularities around state-sponsored red tents near voting centers where holders of the "Fatherland Card" are scanned for state handouts.
Desidelio Hildago, a 65-year-old retired clothing salesman, said he had planned to vote, but when he saw sparse crowds at his polling station in the El Paraiso neighborhood of Caracas he abruptly decided against it and spent the afternoon playing dominoes with neighbors.
"A Maduro victory was decided months ago," he said, sipping a beer. Asked whether he thought Maduro would remedy the country's crisis, Hidalgo laughed.
"What comes next is even worse than before," he said. "We were happy and we didn't know it."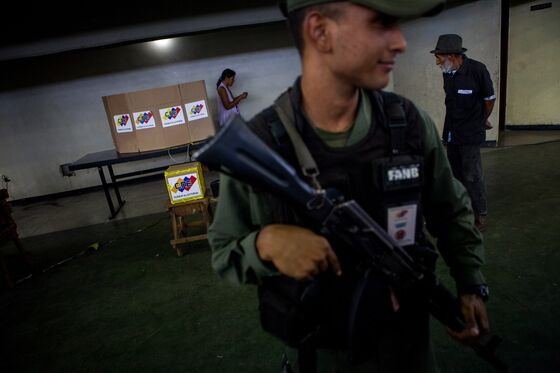 Turnout will likely be less than 50 percent of registered voters, according to both the Venezuelan Electoral Observatory, a nonprofit watchdog, and to Felix Seijas, director of pollster Delphos. That would be the lowest for a presidential election since socialist Hugo Chavez upended Venezuelan politics in 1998.
With the U.S., EU and regional governments already calling the process a sham and vowing not to recognize the results, the government seemed concerned with inflating participation to prove its legitimacy to its own followers. There was little question about who would actually be declared the winner -- long seen as a foregone conclusion.
"Who was the big loser today? Abstention," said Delcy Rodriguez, head of the Maduro-created constituent assembly that rules supremely over all other government bodies.