'We're All Irish,' as Belgium Asserts Unity Amid Brexit Chaos
(Bloomberg) -- Belgium's top diplomat sought to underscore the unity of the 27 remaining members of the European Union ahead of Brexit, extending reassurances to Dublin that the bloc won't agree to a deal that would risk a return of checkpoints on the border with Northern Ireland.
"We are united of course, we are 27," Belgian Foreign Affairs Minister Didier Reynders told reporters in Brussels on Tuesday. "We are all Irish for the moment.''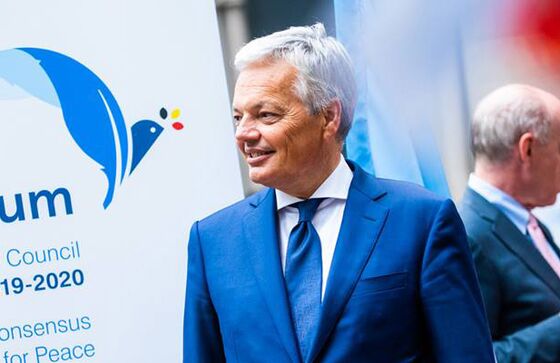 Plans for the U.K.'s March 29 departure from the EU have stalled in London, where lawmakers have voted down the withdrawal agreement struck between Prime Minister Theresa May and the European Commission, the EU's executive arm. May is now seeking to revise the accord to win domestic support.
The withdrawal agreement includes a backstop that would tie Northern Ireland to a closer relationship with the EU to avoid a hard border on the island of Ireland if a trade accord doesn't materialize; this has incensed lawmakers in London who want a clean break from the bloc and won't accept Northern Ireland, a part of the U.K., to diverge from the rest of the country.
"I don't know if there is a Plan B, C or D, we are just waiting for some proposals coming from London," Reynders said. "I am hoping it will be possible in next weeks to reach an agreement."