'It's Global in Nature' and Other Stories: Weekend Reads
(Bloomberg) -- Nearly two weeks since he disappeared after entering the Saudi consulate in Istanbul, the fate of Saudi journalist Jamal Khashoggi remains uncertain, but the implications are clear. Here's a podcast from TicToc, with Marc Champion discussing the case, a look at how much is at stake for Crown Prince Mohammed bin Salman, and a report card on the kingdom's young leader.
A Turkish court yesterday set free U.S. Pastor Andrew Brunson after holding him in prison for almost two years. Read about how that removes a key source of tension between Turkey and the United States here.
Also in this edition of Weekend Reads – the Venezuelans desperate to leave their country, Angela Merkel's challenges, and #MeToo comes to Bollywood.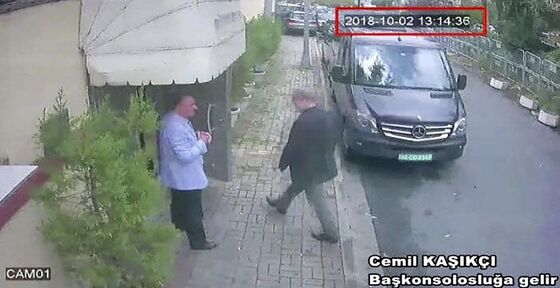 A Cautionary Tale for How Brexit Summit Can Collapse
A Brexit deal is gradually emerging, but that won't be the end of it. EU diplomats predict U.K. Prime Minister Theresa May can only get the parliamentary backing she needs if she's seen to have a fight. Get ready, they say, for fireworks and a long night at an Oct. 17. summit. As Ian Wishart writes, the leaders' last gathering, in Austria last month, shows the mood music can quickly change. 
For Political Focus, our roundup of the week in photos, click here.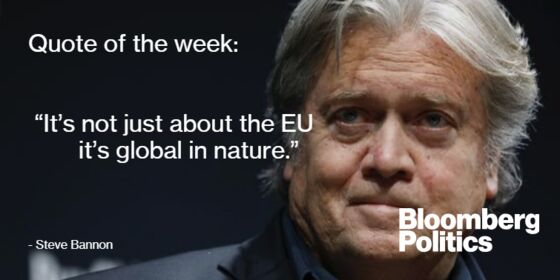 And finally… Not even fish will be able to escape the onslaught of facial-recognition cameras, Agnieszka de Sousa writes. Millions of Atlantic salmon could have their faces stored in digital databases to track their health and single out those posing threats to their marine surroundings. And before you ask if fish have faces, they do.