Trump Watched the Election Results With Adelson, Schwarzman
(Bloomberg) -- President Donald Trump watched election returns Tuesday with dozens of friends in the palatial East Room of the White House, including Republican megadonors Sheldon Adelson and his wife, Miriam, and Blackstone Group chief executive Steve Schwarzman.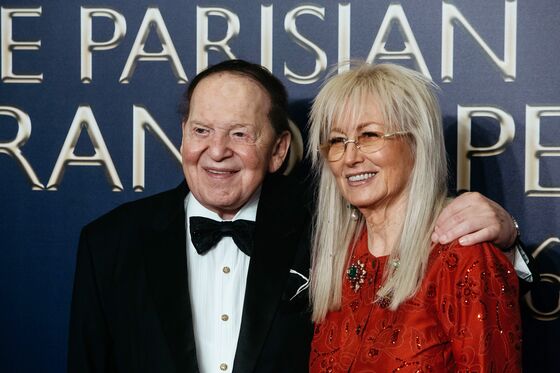 There were cheers when Indiana Senator Joe Donnelly, a Democrat, lost to Republican Mike Braun, and some excitement when Texas Senator Ted Cruz was declared victorious over Democratic Representative Beto O'Rourke. But Trump watched solemnly as his party lost House seats across the country, according to three people familiar with the scene.
The watch party had the feel of a social gathering until Trump arrived and greeted guests in one room, then moved to another room to watch two televisions — one with Fox New Channel's volume turned up and another with four channels on a split screen — Fox, Fox Business, CNN and MSNBC.
Trump gave no speech or remarks but expressed gratification about some of the Republican wins, including Ron DeSantis for governor of Florida.
The guests ate pizza, mini hotdogs, hamburgers and French fries served from elegant dishware.
Other Trump friends in attendance included Cleveland Cavaliers owner Dan Gilbert, investor Michael Milken, Continental Resources Inc. Chief Executive Officer Harold Hamm, Arkansas poultry magnate Ron Cameron and pastor Franklin Graham. Vice President Mike Pence and his wife, Karen, and Education Secretary Betsy DeVos also participated.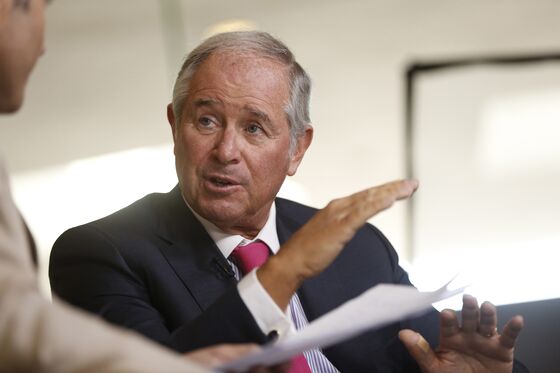 Trump called Nancy Pelosi, the likely next speaker of the House, to congratulate her party for winning a House majority. He "acknowledged the leader's call for bipartisanship in her victory remarks," Drew Hammill, a spokesman for Pelosi, wrote on Twitter.
He also made congratulatory phone calls to Senate Majority Leader Mitch McConnell of Kentucky for the victories that kept that chamber in Republican hands, and to several successful GOP candidates, according to White House Press Secretary Sarah Huckabee Sanders.