Lenovo's Financing Costs Just Hit a Record. For No Payoff
(Bloomberg Opinion) -- Lenovo Group Ltd.'s debt load is becoming quite a drag.
Used to fund a spate of deals four years ago, the PC maker's mix of bonds, promissory notes and factoring drove financing costs to a record $263.2 million last fiscal year, from just $81 million in 2014.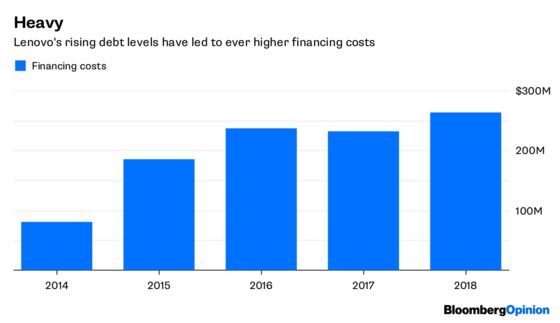 Put in context, that's equal to 172 percent of Lenovo's pretax net income for the year through March 31. It just posted a $189 million net loss to shareholders for the period, from a profit of $535 million the year prior.
To make matters worse, the acquisitions behind these high financing costs continue to hurt the bottom line. Lenovo's server and mobile businesses both posted losses for the year.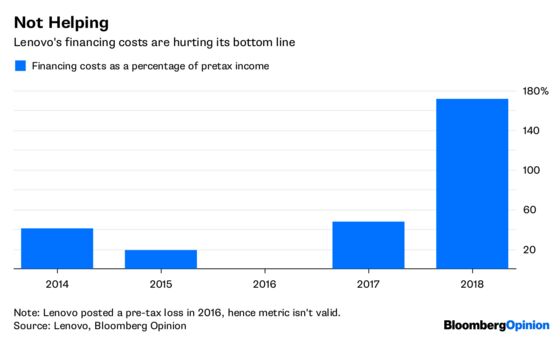 In its earnings report, Lenovo missed an opportunity to write down the goodwill on those investments despite clear evidence that the purchases aren't paying their way.
With financing costs being such a source of pain, investors need to question the value of those deals even if management won't.