Is the Bull Market on Borrowed Time?
(Bloomberg Opinion) -- There are few better tests of investor sentiment than their willingness to buy newly listed stocks. The market for initial public offerings will be a good place to find evidence of fatigue in the near-decade-long bull market.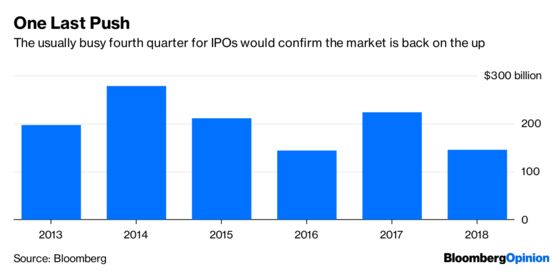 On the face of it, the IPO market looks healthy: Offerings raised $145 billion so far this year — already ahead of the total for the whole of 2016 and seemingly on track to surpass the $223 billion total for 2017.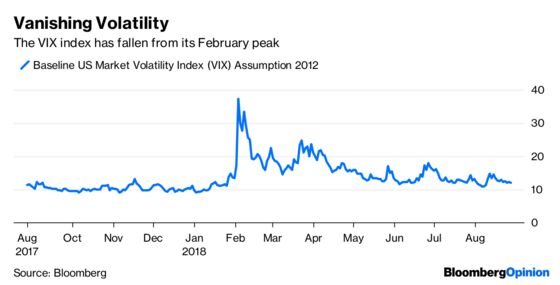 Measures of share price volatility are low by historical standards, and strong equity markets, especially in the U.S., ought to augur well.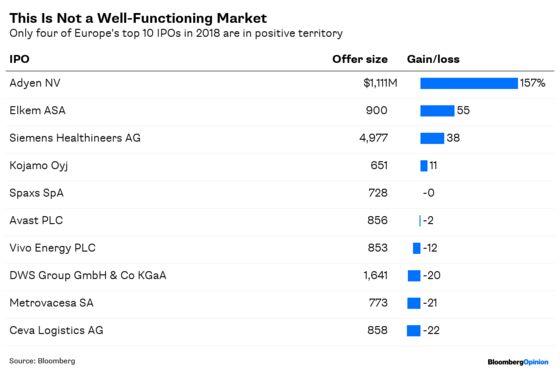 But the performance of 2018's largest IPOs has been mixed. That may weigh on demand for new stock sales as we enter what is traditionally the busiest time of the year for offerings. Most of the top 10 IPOs in Europe and Asia by size are flat or in the red. By contrast, only three of the biggest issues in the U.S. have left investors with losses.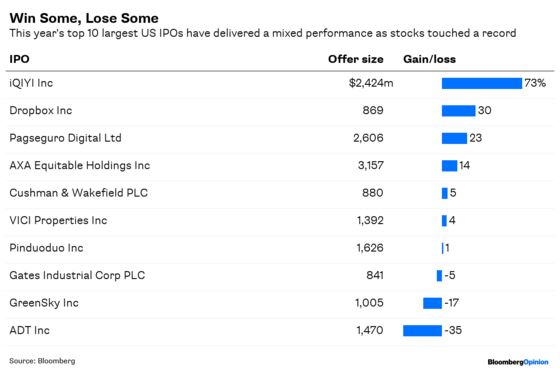 The relative geographic performance is consistent with regional stock markets: U.S. equities touched a record on Monday, whereas European and Japanese stocks are pretty much flat on the year and Hong Kong stocks are down.
Even so, investors buying shares are supposed to get some protection against losing money on a stock that is an unknown quantity by getting the shares at a discount to their fair value.
There are winners and losers every year in the IPO market. There were already worries last year that the global economy was late in its cycle and the bull market was on borrowed time. Maybe the back-to-school IPO market will again show its seasonal surge. If it doesn't, expect pain both for investors and bankers.
This column does not necessarily reflect the opinion of the editorial board or Bloomberg LP and its owners.
Chris Hughes is a Bloomberg Opinion columnist covering deals. He previously worked for Reuters Breakingviews, as well as the Financial Times and the Independent newspaper.