Captain Xiaomi and His Floating Empire, in Charts
(Bloomberg Opinion) -- After months of anticipation, Xiaomi Corp. finally made its trading debut in Hong Kong.
The company is often compared with Apple Inc. and Samsung Electronics Co. Chief Financial Officer Chew Shou Zi told Bloomberg TV's Stephen Engle on Monday that "Our conclusion is that we're actually a new species."
Here, then, are a few charts that help to explain Xiaomi and its founder Lei Jun.
While revenue has climbed, the smartphone maker's net losses have widened: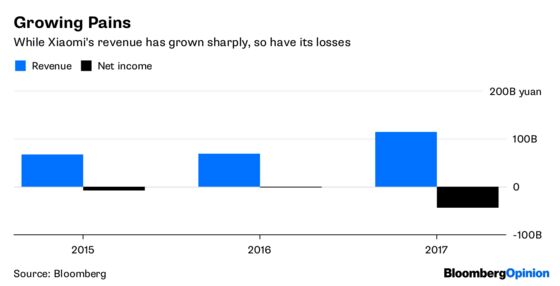 Its core hardware business has been hot since late 2016:
But Xiaomi actually makes more money from its portfolio of investments: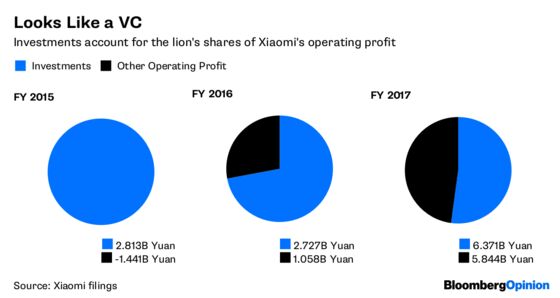 Gross margins have expanded from economies of scale in the company's hardware business, while those investment gains have boosted operating profitability: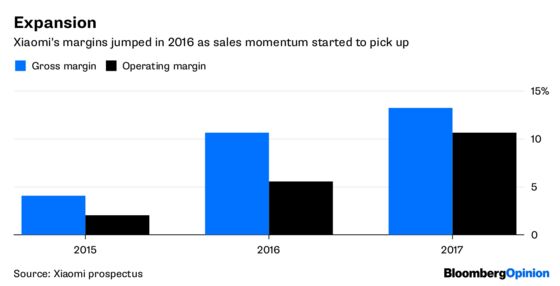 Although public shareholders finally get the chance to buy into the Xiaomi story, they're really just passengers with Lei Jun retaining control: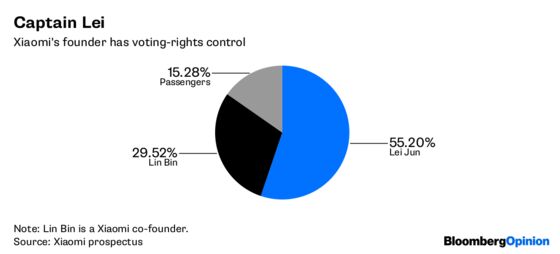 Lei Jun even gave himself a tidy pre-IPO stock award in April, worth more than $1 billion at the IPO price: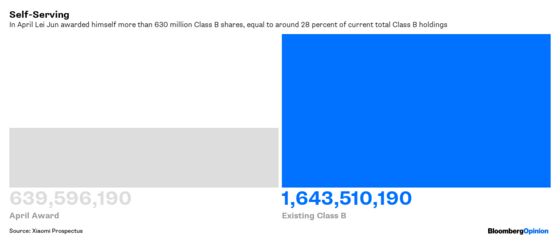 That gift won't help shareholders much because it's costing the company more than 9.8 billion yuan ($1.5 billion), equivalent to double Xiaomi's average quarterly loss: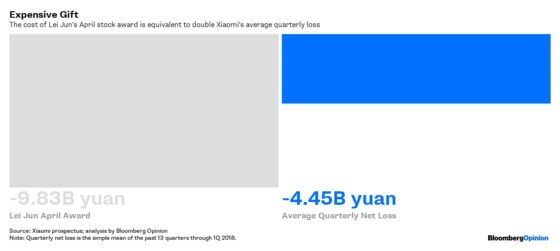 The firm's shares received a cool reception: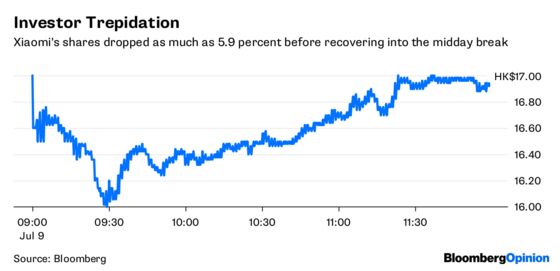 Xiaomi was once expected to be a $100 billion company. On its first day of trading, investors seem more comfortable with a $50 billion market cap. Lei Jun has a lot of work ahead to change their mind.