Israel's Vaccine Miracle Didn't Happen By Chance
(Bloomberg Opinion) -- On the day before Israel reached the 2 million mark for Covid-19 vaccinations, I met with Sigal Regev Rosenberg. An economist by training, Rosenberg is also the CEO of Kupat Holim Meuhedet, one of the four national health maintenance organizations responsible for this world leading achievement. Today, by law, Israel has universal health care and every citizen belongs to an HMO. Regev Rosenberg's is the third largest, with 1.2 million members. Below is a transcript of our conversation, translated from Hebrew and lightly edited for clarity.
Zev Chafets: You are the only female CEO of the four HMOs.
Sigal Regev Rosenberg: Not just the only one right now, the first in 110 years. The first HMO was founded in 1911 by socialist Zionist pioneers. The idea was to bring medical care to the workers so they wouldn't take time off to visit a doctor.
ZC: We'll get to Covid, but let's talk first about the HMO system. Is there anything like it in the world?
SR: Not exactly like it, no. Our HMOs are supervised by the national government but legally owned by their members. We are all required by law to provide the same basic treatments and medications at the same price. Patients can select their own family doctors and specialists. Office visits are free. So are hospitalizations, surgery, transplants, medical equipment, abortion, treatment of chronic diseases and paramedic services. Every year a public committee of experts selects a "basket" of services, medications and an allocation for new technologies. People are free to buy private medical insurance to augment what the HMO offers.
We are cost conscious but if someone needs an operation they can't get in Israel, we send them abroad. Some of these operations can cost $1 million, but Israelis take them for granted. I get calls from members complaining about the hospital we have selected for them. "Why the Cleveland Clinic? Why not Sloan Kettering?"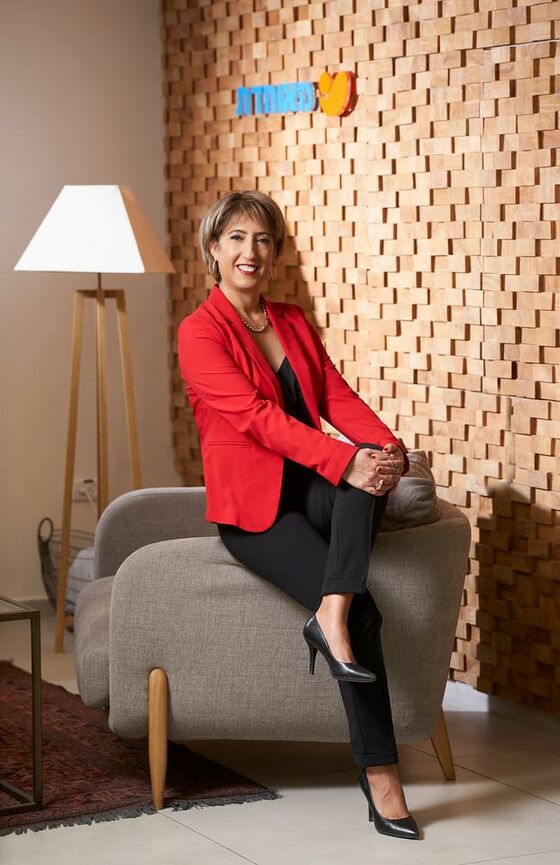 ZC: Who pays for all this?
SR: The taxpayers. We have a national progressive health tax, capped at about 6% of income. Money is budgeted to HMOs on a per capita basis, taking into account medical and demographic factors. The Department of Finance is very strict about staying on budget.
Every patient, in all the HMOs, has a digital file available to the family doctor, specialists, clinics and of course, to us at headquarters. We track how much time doctors spend with patients—the average is seven minutes — what medications and referrals are being prescribed and so on. If we see that someone is prescribing unnecessary lab tests, for example or MRIs, we check on why.
ZC: Your doctors don't resent that?
SR: Not usually. Having access to a full medical record of every patient helps them save time and cuts down on errors. In the U.S. and some other countries, doctors have to buy malpractice insurance, which leads them to protective medicine — ordering tests, for example, that aren't really necessary, to cover themselves. Obviously, that drives up the cost to the patient. Here the HMO pays for malpractice insurance. That makes a big difference.
ZC: (Our conversation was interrupted by a ring on Regev Rosenberg's cell phone. The caller was a stranger who wanted to change his assigned Covid isolation hostel assignment. Unimpressed when informed that he was speaking to the CEO, he demanded that she take care of it personally. She promised that she would, and she did.) You didn't seem annoyed. Does this happen a lot?
SR: No, but it happens. This is a free country. And, like I said, Israelis feel entitled when it comes to their medical treatment. I sometimes teach college courses in medical management. In the first class I show the movie "Sicko" by Michael Moore. The students can't believe their eyes. Americans have to sell their homes or go bankrupt to pay hospital bills. Rationing drugs because they can't afford the full prescription? Getting their only medical care in emergency rooms? These are things that never cross the mind of an Israeli.
And the most amazing thing is how wasteful and expensive it is. The U.S. spends more than twice as much of its GDP on health care as we do and gets worse results. You can see it in the 2020 Bloomberg Medical Efficiency ratings. Israel has the highest rank of all the OECD countries. American is among the lowest.
ZC: Can the economies of the HMO system be applied in a country as large as the United States?
SR: Some can. Centralized, accessible digital medical records would make a big difference. Greater wi-fi accessibility for the poor would enable better telemedicine, which is certainly part of the future. There is no need for doctors to get licenses when they move to a new state. But these are fixes around the edges. I would suggest using Kaiser Permanente [one of the U.S.'s leading not-for-profit health plans] as a role model. It is closest to what we do here and, like us, it has high customer satisfaction and delivers high value.
ZC: Let's get back to the fight against Covid 19. How do the HMOs fit into the picture?
SR: Israel has a very high infection rate and a very low fatality rate compared to almost every other industrialized society. Compare us to New Jersey for example. We are almost the same size and population, but New Jersey's cumulative fatality rate, as of today, is six times higher than ours. Partly this is because we are a younger population, but the main reason for the disparity is our public health system.
The four HMOs treat 98% of all Covid cases. From the start of the pandemic, we have been in touch with our members, offering advice and providing information. People make appointments with their family doctors and see them almost immediately. Those with mild symptoms are monitored. Those who need help at home — oxygen, for example, or medications, receive it. This reduces the pressure on emergency rooms and corona wards in hospitals.
ZC: The HMOs are responsible for Covid vaccinations, and Israel leads the world, per capita, by a large measure. What's the secret?
SR: Communication and experience. We know who is eligible for a shot and in what order. We send them advance notice and book them appointments online or by phone. After they receive their first shot, we immediately book the second. If they forget, we remind them. Nobody falls through the cracks.
And we were set up for this. HMOs provide flu shots and other vaccinations every day. When this pandemic began, our infrastructure was already in place, and our staff was ready. We very quickly got up to 150,000 shots a day. If we need to, we could do 400,000 a day.
ZC: Are ultra-Orthodox patients getting vaccinated at the national rate?
SR: Very close to it, yes. Most of the rabbis are on board. We have a greater problem convincing our Arab members that the vaccination is safe. But we are working on it. Our goal is to reach everyone.
This column does not necessarily reflect the opinion of the editorial board or Bloomberg LP and its owners.
Zev Chafets is a journalist and author of 14 books. He was a senior aide to Israeli Prime Minister Menachem Begin and the founding managing editor of the Jerusalem Report Magazine.