Retirement Isn't the Plan Jack Ma Needs to Work On
(Bloomberg Opinion) -- One year is a long time in business.
For Alibaba Group Holding Ltd., it may not be enough.
Jack Ma plans to hand over the reins as chairman to current CEO Daniel Zhang 12 months from now, the Hangzhou-based e-commerce giant announced Monday. Ma himself will stay on the board until Alibaba's 2020 annual shareholder meeting.
The date of his departure, Sept. 10, 2019, will mark Alibaba's 20th anniversary.
Ma isn't just being humble when he points to Zhang's success as CEO since he took up the role in 2015. In an open letter published Monday, he lauded his protege, a man eight years his junior.
Since he took over as CEO, he has demonstrated his superb talent, business acumen and determined leadership. Under his stewardship, Alibaba has seen consistent and sustainable growth for 13 consecutive quarters.
Yet while Ma has named a management successor, he hasn't put in place a new business model for Zhang to build upon.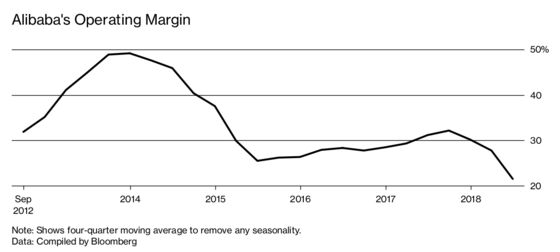 We hear a lot in quarterly reports and ad-hoc speeches about the future of China's retail economy; the power of technology to lift the masses; and Alibaba's goal of building a platform to connect finance, shopping, content, delivery and cloud services. 
But that's all dreams. It's not delivering any kind of stable profit.
While Alibaba is, without a doubt, huge in commerce, it's still driven by a marketing model that keeps forcing sellers to constantly outbid each other for access to potential buyers. Unlike Amazon.com Inc. which makes money by buying and reselling goods, Alibaba's business-model is essentially to sell ads. That works when turnover is brisk, but is strained when things slow and rivals come knocking. 
Its marketplace business – acting merely as the middleman – is founded on a shaky promotions model that's ripe for upset if sellers one day decide they are sicking of paying escalating fees just to sit at the table.
Then there's Ant Financial, the Alibaba affiliate that offers a payment system for consumers and businesses, as well as a portfolio of loans and investment products. The world is in a tizzy about what the online financial provider could or might be in future. The reality is that right now it is an investee company --Alibaba owns more than a third – delivering unstable profits. It is also facing massive regulatory risk because the Chinese government could cut in at anytime, and it's up against unrelenting competition from Tencent Holdings Ltd. as well as numerous upstarts.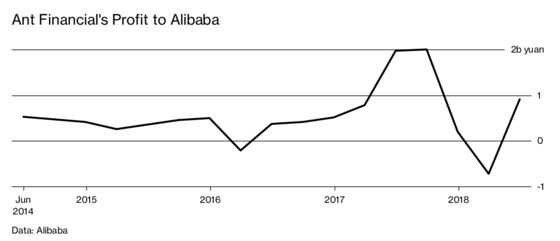 The final plank of the platform — content and cloud — have yet to prove they can be profitable, with little sign that things will improve anytime soon. Alibaba has spent billions trying to make or acquire video content, and it's trying very hard to replicate Amazon's success in selling cloud services. But losses continue and show no signs of benefiting from economies of scale.
The result is a no-man's land for Alibaba's business — the old model is struggling, as I discussed last month, while a new one simply doesn't exist.
As Ma prepares for his departure, with dreams of a Bill Gates-like retirement filled with philanthropy and pedagogy, it's worth noting that the period after Microsoft Corp.'s founder left was a lost decade. Steve Ballmer failed to capture the next big thing (mobile) and desperately hung onto the old thing that was dying (PCs), resulting in a disastrous period for the stock. 
Fans of Steve Ballmer may note that he had to tread carefully in the aftermath of a dramatic antitrust suit. That's the kind of regulatory cloud Jack Ma will be leaving to Daniel Zhang a year from now. And there's no indication that anyone at Alibaba knows the risks they face, or what strategy they have to deal with it.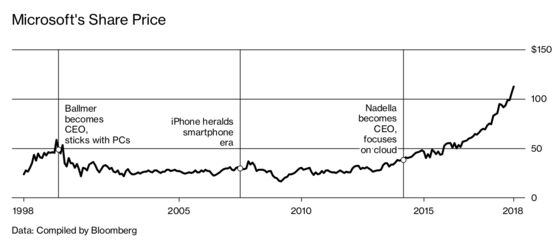 In his 1,000-word letter Ma talked about the need to move on, the strength of the Alibaba partnership, and the fact he's put a decade of thought into his succession plan. And yet, the word "future" appears just once.
Seems to me he hasn't spent enough time planning Alibaba's next success.