Trump Vs. Mueller's New Phase: Theme of the Week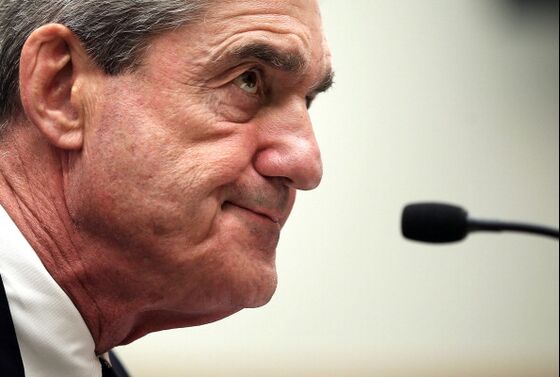 This Week Was Trump v. Mueller Week
(Bloomberg Opinion) -- The tension between President Donald Trump and special counsel Robert Mueller heated up this week, and not just on the president's Twitter account. Trump lawyer Rudy Giuliani made some … interesting arguments on TV, while Trump's former campaign manager Paul Manafort began a fraud trial in Manhattan. Bloomberg Opinion was there:
This Week Was Also Corporate Earnings Week
We're in the middle of corporate earnings season, when companies announce their quarterly financial results. This week had some especially big companies reporting – including one that became the first company ever to hit $1 trillion in valuation and another whose CEO is embroiled in the latest #MeToo blowup. Bloomberg Opinion writers were all over the big (and not-so-big) profit reports and their implications for Wall Street, the economy and more.
This is the Theme of the Week edition of Bloomberg Opinion Today, Sunday's roundup of our biggest commentary topic this week. New subscribers to the newsletter can sign up here.
This column does not necessarily reflect the opinion of the editorial board or Bloomberg LP and its owners.
Mark Gongloff is an editor with Bloomberg Opinion. He previously was a managing editor of Fortune.com, ran the Huffington Post's business and technology coverage, and was a columnist, reporter and editor for the Wall Street Journal.