Singapore Hack Is a Speed Bump for $9 Trillion Industry
(Bloomberg Opinion) -- As far as cyberhacks go, those in health care are particularly irksome.
The notion that some stranger, a malicious one at that, has accessed our medical data gets under most people's skin. Even beyond financial and employment data, there's nothing more personal than our history of diseases, diagnoses and medicines, including possibly psychological or even terminal conditions.
News at the weekend that Singapore's health-care system sustained a major attack is not only what many consumers fear, but what disturbs the industry itself. That Prime Minister Lee Hsien Loong was not only a victim of the hack but a target of it added to that concern.
To be clear, data accessed on Lee and 1.5 million other patients was mainly personal details, such as names, identity card numbers, gender, race and date of birth, and not medical. But 160,000 people had records on some of their medicine usage accessed.

Lee himself signed up for the country's digitization project, saying that doing so would improve the quality of care across medical professions, though he posted on Facebook that he was aware of the downsides.
Of course, I also knew that the database would be attacked, and there was a risk that one day despite our best efforts it might be compromised. Unfortunately that has now happened.
His calm response, rather than outrage, is appropriate among those trying to build the future of health care, though it's scant consolation to people whose records were accessed. 
Such hacks imperil a global rollout of health tech that includes digitized patient records, internet-connected diagnostic machines, and the deployment of artificial intelligence to spot and treat disease.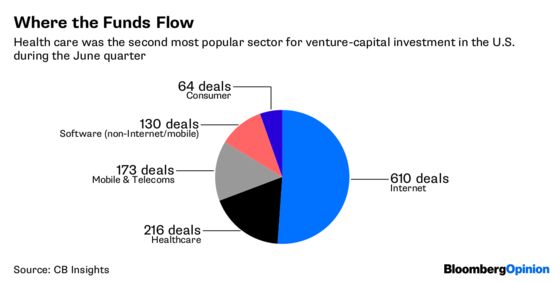 Ask any health-tech CEO what their biggest challenges are, and without a doubt regulation and government caution will be near the top of the list. Any time there's a breach and an outcry you'll find health-care bureaucrats the world over hunkering down to avoid being responsible for the next scandal.
"Privacy, privacy, privacy,"  they'd cry when a proposal to improve efficiency, cut costs, or upgrade care crossed their desks. "Just look at what happened in Singapore."
They're not wrong – privacy matters.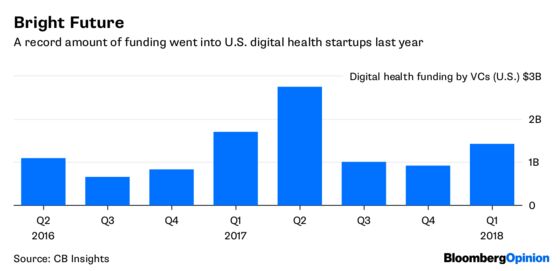 Expect more money to pour into the global cybersecurity industry, with a special focus on health care, after this incident. The Singapore hack will be a speed bump for medical digitization, not a roadblock.
This column does not necessarily reflect the opinion of the editorial board or Bloomberg LP and its owners.
Tim Culpan is a Bloomberg Opinion columnist covering technology. He previously covered technology for Bloomberg News.