Zimbabwe Unveils Budget Amid Currency Crunch, Inflation Rush
(Bloomberg) -- Zimbabwe will unveil its 2019 budget amid surging inflation, foreign-currency shortages, a sticky fiscal gap and the need to find cash to pay arrears to lenders so it can restart aid programs that could revive the economy.
Finance Minister Mthuli Ncube, a University of Cambridge-trained economist appointed in September, has been trying to find ways to raise income for the southern African nation to repay billions of dollars in debt incurred in almost two decades of economic mismanagement under former President Robert Mugabe's rule.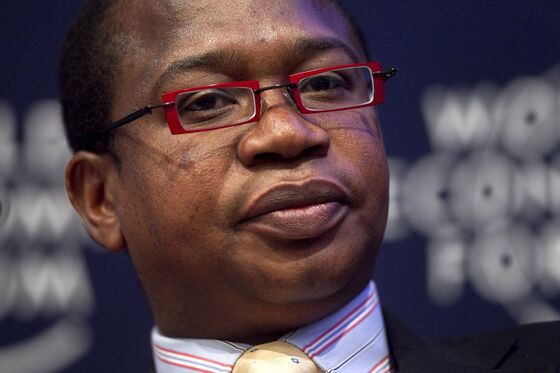 Efforts so far have backfired, with a 2 percent tax Ncube placed on electronic transactions from Oct. 1 to raise $700 million leading to annual inflation accelerating the most in about a decade as businesses insisted on cash when there isn't any.
"A year ago, Zimbabwe didn't have a currency crisis but rather a production headache -- the past two consecutive years, however, ignited a currency conundrum which the government can no longer afford to ignore," Zimbabwe National Chamber of Commerce Chief Executive Officer Christopher Mugaga said by phone.
The minister will hopefully give clarity on how to reduce expenditure, and show plans on how the state intends to scale back on state-owned companies, said John Robertson, the managing director at the economic consultancy Robertson Economics.
"There have to be more measures on how to widen the tax base since right now you have few people who are paying tax," he said.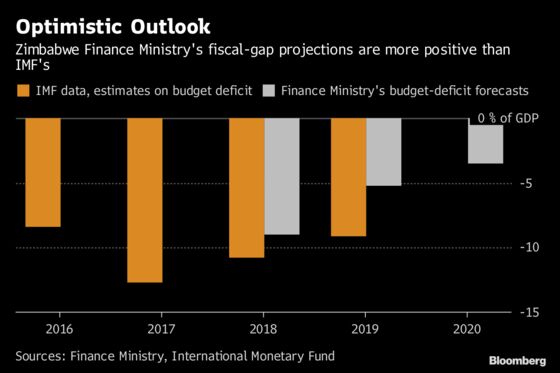 Last month, Ncube said the budget gap as a percentage of gross domestic product will narrow to 9 percent this year. Reaching the target will be difficult after he told lawmakers on Nov. 11 that deficit in the first nine months of the year was $2.5 billion compared with an expected $715.4 million.
The government will have to find ways to reduce costs, according to Welcome Mavingire, a managing partner at Intellego Investments Consultants. "I don't think there will be wholesale job cuts, but continued talk of retirement, flushing out ghost workers and limiting perks," as announced in Ncube's Transitional Stabilisation Programme in October, he said.
The International Monetary Fund estimates the state's wage bill consumes more than 90 percent of government revenue.