Your Evening Briefing
President Donald Trump said he'll deliver a prime time address on Tuesday before traveling to the U.S.-Mexico border as he battles Democrats over his proposed wall. It's unclear if all networks will carry the speech. The government shutdown is now in its 17th day.
Here are today's top stories
About $1 trillion worth of assets is expected to move from the U.K. to continental Europe as uncertainty over Brexit takes its toll.
The White House may try to block portions of Special Counsel Robert Mueller's final report from being shared with Congress or the public in a fight that could end up before the U.S. Supreme Court.
The top economic adviser to Chinese President Xi Jinping unexpectedly attended talks aimed at resolving the U.S. trade war.
Before electric vehicles take over, someone needs to reinvent the battery. Solid-state technology promises to be cheaper and charge faster than anything on the road today. But no one is close to figuring it out.
Last year was a bad one for Tesla. But 2018 forged an automaker that's on a more solid footing today. Here are seven charts to prove it. 
What's Joe Weisenthal thinking about? The Bloomberg news director has been fascinated by the reaction to Representative Alexandria Ocasio-Cortez's call for a top marginal tax rate of 60 to 70 percent. While Joe says there's little appetite for such major change to the tax code, the terms of debate are starting to widen.
What you'll need to know tomorrow
What you'll want to read tonight
SUVs may have killed American sedans and compacts, but the station wagon has emerged from the automotive melee unscathed. While the wagon is still the narrowest of niche products, they carry nearly as much cargo as an SUV, with better handling and classic lines. So who's buying them? Wealthier and better educated drivers.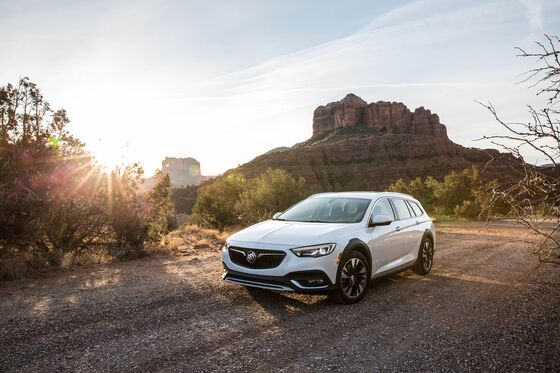 Like Bloomberg's Evening Briefing? Subscribe to Bloomberg.com. You'll get our unmatched global news coverage and two premium daily newsletters, The Bloomberg Open and The Bloomberg Close, and much, much more. See our limited-time introductory offer.
Even before Trump's trade war, China was the world's biggest story. It's reshaping modern industries and has the most billionaires in the world— but its ascent hasn't come without major problems. Sign up to get our new China Rising email, a weekly dispatch starting this month on where China stands now and is headed next.