Yacht Owner Made $8 Million With Trader in UBS Insider Case
(Bloomberg) -- A day trader on trial for profiting from tips he allegedly got from a UBS Group AG compliance officer said an associate who bought a yacht built for billionaire Roman Abramovich was trading "high multiples" alongside him.
A lawyer for Walid Choucair, 39, told a London jury on Wednesday that Pakistani national Alshair Fiyaz made $8.3 million in profits from three trades that mirrored ones made by the defendant. The prosecution said Choucair made 1.4 million pounds ($1.8 million) profit from five trades in 2013 and 2014.
Choucair's lawyer Richard Wormald revealed the information to the court after the prosecution had cast doubt over the trader's defense that he was getting his investment ideas from associates including Fiyaz and not from his friend at UBS. The prosecution said it was "odd" for him to receive tips from his trading buddies, but to place the trades before them. Choucair responded that he went first, because the sums he was trading were less likely to move the market.
"That would've been enough to move the market," Choucair said of his associates' sums. "Some of them are multiples, high multiples, of what I traded."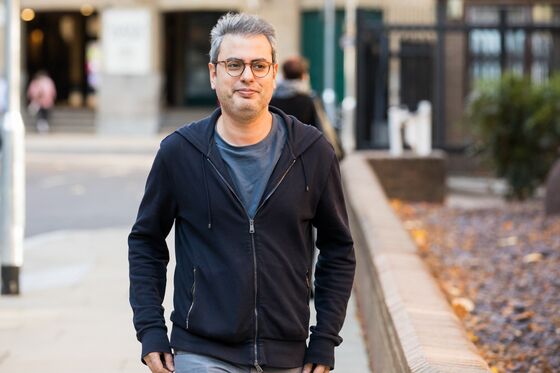 Prosecutors for the U.K. financial regulator allege that Choucair received tips from Fabiana Abdel-Malek, an ex-UBS compliance officer known to have accessed confidential information on deals and was using a burner phone to communicate with Choucair. Both deny the charges, saying their friendship was entirely social.
In one instance in April 2014, Choucair arranged to meet with Fiyaz -- a wealthy Monaco-based investor -- at a hotel in London's exclusive Knightsbridge neighborhood to discuss rumors around a takeover of NorthStar Realty Finance Corp. Shortly before the meeting, however, he started buying shares in the company, the evidence shows.
The prosecution alleged that Abdel-Malek had printed out price-sensitive information about the proposed deal and given it to Choucair before his meeting with Fiyaz, suggesting that the other trader was not the source of his information. Choucair had a different version.
"I jumped the gun, because there's a possibility that we'll buy the next day," Choucair said, denying that Abdel-Malek had leaked any information about the deal or that they had even met up that day. "It's to get something on the board."
After Choucair bought the NorthStar shares, his other associates, Fiyaz, Nathaniel Glas, and Alexis Kuperfis did the same, the prosecutor John McGuinness told the jury.
"Don't you think it's odd that you trade before the people who gave you the tips?" McGuinness said. "It's more likely to be the case then that they traded on tips that you gave them, not that they gave you."
At one point McGuinness showed Choucair the kind of price sensitive information Abdel-Malek had accessed on the UBS database. Choucair had previously described her as "the keys to the Garden of Eden" because of her ability to see that sort of information.
"This is about as insider as it gets," Choucair said after looking at the UBS record displayed on a monitor in court.
"This really is the Garden of Eden," McGuinness said.
"It really is," Choucair said.
McGuinness said Abdel-Malek texted Choucair shortly after accessing the record. The trader called his broker to buy more NorthStar shares immediately.
"It looks like you're extremely keen," McGuinness said.
Choucair said that he was working off a rumor and that trading volume was "insane," forcing him to buy shares quickly before the price went up further. His broker then told him that he's "up there with the best" in terms of the amount of shares he was buying.
"Oh f--k the best, I'll be better than them," Choucair said, according to a transcript from a recorded call with the broker that was read in court. "I'll be better than them, that's for sure."
When the transcript was read out, Choucair said his language was "trader talk."
"It looks terrible," he said. "I didn't know this was going to embarrass me four years later."
Choucair said his exchanges of text messages and calls with Abdel-Malek before him placing stock orders were social and that it was a shame that his contract phone, which contained messages with other friends, was seized and destroyed. McGuinness said that his handset was damaged, because that was the only way to access its contents after Choucair had said that he'd forgotten the password.
Choucair's cross-examination finished after three days on Wednesday, with the jury due to start considering its verdict on Dec. 6.
"You were friendly with someone who, in your words, had the keys to the Garden of Eden," McGuinness said in closing. "In light of all of that evidence, the reality is that the reason you traded in these stocks was because you had an inside source at UBS, Miss Abdel-Malek."
Choucair responded: "No."