Would-Be Unicorn Seeks to Undercut Banks With Secure Cloud
(Bloomberg) -- As startups and investors gather in the most innovative country in the world, a financial newcomer wants to become a unicorn by providing faster and cheaper ways of processing credit card transactions.
There's just one catch: it needs to persuade security-conscious clients to let their financial data be handled by a cloud service managed by an American retail giant.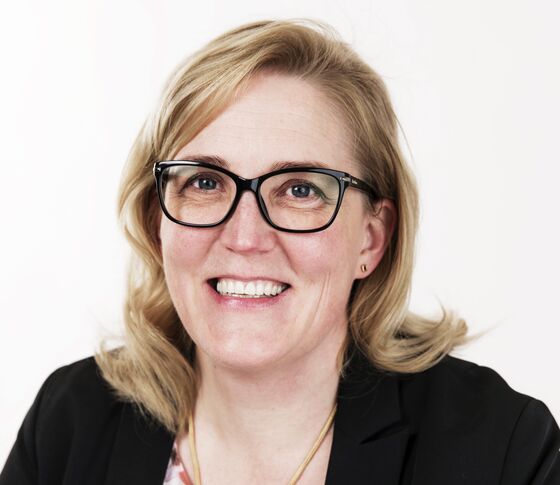 "Our biggest challenge is the customer mindset," said Monika Liikamaa, the 43-year-old chairman of Enfuce Financial Services Oy, a Finnish payment services provider based just a 20-minute drive from the headquarters of Nokia. On Tuesday, she'll be speaking at a popular startup meetup in Helsinki called Slush, which is expected to attract a crowd of more than 20,000 entrepreneurs, investors and nerds.
Banks are generally reluctant to let industry entrants run their infrastructure, and few fintechs dare try. Enfuce, which was founded by local industry veterans, bucks the trend.
In its first full year in business, in 2017, it made 3.3 million euros ($3.7 million) in sales, generating a profit of just under 300,000 euros. One of its first major clients was Finnish gas station chain ST1, which wanted a fully fledged credit card system, including support for Apple Pay. Enfuce is now targeting global sales of 600 million euros and a valuation exceeding $1 billion by 2025.
Its basic business idea is to run a credit card system without owning expensive computer servers, which can quickly become obsolete. Instead, transactions and card data are hosted in commercially available servers owned by Amazon Web Services and located inside the European Union. That allows the system to instantly and easily adapt to demand spikes, such as on payday, while keeping costs in check.
The data is backed up every second, so when things go wrong, the customers' cards stop working for just that second -- meaning most would never notice an outage. The services are secure and fully compliant with regulatory requirements, Liikamaa said.
The company acknowledges it faces a tough job convincing potential customers that third-party servers can be as safe as computers owned by the banks. Still, Enfuce has found that while banks are often intrigued, their compliance departments tend to put on the brakes.
"To some extent, the fear of cyber crime may be an issue" when it comes to the acceptance of new technologies, said Nina Rudanko, co-founder of industry organization Fintech Finland.
Liikamaa insists that some form of outsourcing makes sense.
Banks are so busy turning themselves into IT companies these days that they haven't stopped to properly think about whether that infrastructure could be provided more cost-effectively and quickly by someone else, she said.
"I wish Nordic banks dared to co-operate more," Liikamaa said. "The banks' business shouldn't be about running IT. Banks should worry about supporting their customers in figuring out how to save and invest, buy a home and make payments. We can take care of the infrastructure."
Enfuce's wishes may soon be granted.
Although traditional banks tend to be "monolithic," as Aleksi Grym, an adviser on digitization at the Bank of Finland, put it, the biggest lender in the Nordic region welcomes competition in the banking infrastructure space.
"My hope is that some of those technology companies that try to go into the core banking space" are successful, said Paul Bari, chief information officer and head of technology at Nordea Bank Abp. "Competition is healthy."