World's Most Cashless Place Takes Next Step Toward Digital Money
The central bank of Norway, where old-fashioned cash is now used less than anywhere else in the world, says it's time to take the next step in exploring the introduction of a digital currency.
Norges Bank Governor Oystein Olsen, who in the past has seemed less enthusiastic about central bank digital currencies than his peers, says the case for looking into their feasibility now "has been strengthened." The bank plans to spend the next two years building its knowledge of the area, and doing "experimental testing of technical solutions" to make sure it understands the "purpose and consequences" of introducing a CBDC, he said in a report published on Thursday.
The bank has already spent four years on preliminary research, but has remained on the fence on the subject as others move ahead. Central banks globally are racing to respond to widespread cashlessness by developing their own digital currencies, spurred by the embrace of cryptocurrencies such as Bitcoin, as well as private initiatives including Diem, which is backed by Facebook Inc.
Only 3-4% of transactions in Norway are conducted with bank notes and coins, according to Norges Bank, which estimates that's the lowest level of cash usage in the world. The rate is 9% in neighboring Sweden, which is among the most advanced nations when it comes to developing a CBDC, according to the McKinsey Global Payments Report.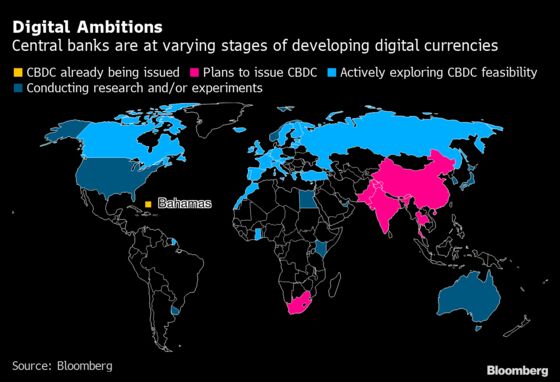 What Bloomberg Economics Says...

"A few key points explain the accelerating interest (in central bank digital currencies). The Covid-19 crisis has propelled a drop in cash demand as more people shop online. Also, private digital money such as Facebook's Diem is spurring policy makers to explore options of their own and finally - as large economies such as the U.S. and the euro area look into the issue, others are more likely to follow."

--Johanna Jeansson, economist for the Nordic region
"A possible introduction of digital central bank money will still be some way off," Olsen said. The timeline published on Thursday "reflects that Norges Bank has so far not seen an immediate need for the introduction of such money," he said.
Olsen also said that any decision on introducing a CBDC will require political involvement and potential changes to Norwegian legislation.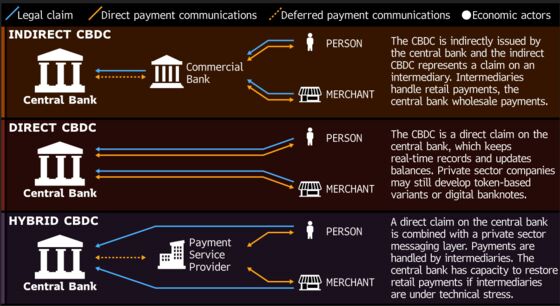 Meanwhile, Sweden may have a digital central bank currency within five years, Riksbank Governor Stefan Ingves recently said. But Sweden has tended to push back its timeline for a CBDC, and recently acknowledged that the task is more complex and time-consuming than initially anticipated.
Norges Bank will now spend the next two years testing different models for a CBDC before deciding which version to settle on for a pilot project.