World of Negative Debt Now Tops One-Fifth of the Global Market
(Bloomberg) -- The value of the world's negative-yielding bonds jumped the most in more than three weeks on Friday, and now makes up more than a fifth of the investment-grade market.
Bonds yielding less than zero had a market value of $11.3 trillion as of last week's close, the highest since just after the record $12.2 trillion stockpile in June 2016.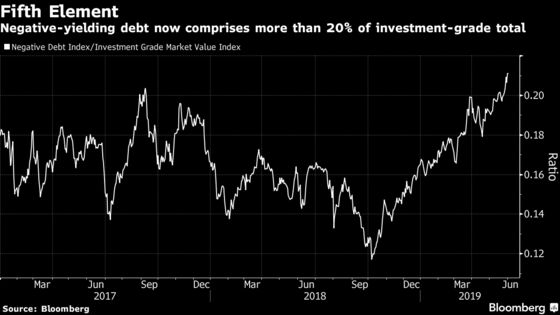 Those securities now comprise 21.1% of the Bloomberg Barclays Global Aggregate Index, which includes government, corporate and securitized debt. That's the most since November 2016.