Won't You Be Lloyd Blankfein's Neighbor? You Can, for Just $260
(Bloomberg) -- Most people can't afford to own a home next to billionaire Lloyd Blankfein. Now, they can buy a sliver of one.
A one-bedroom condo on the same floor as Blankfein's at a Miami Beach tower is being bought by Compound, a firm that slices its holdings into bite-size equity stakes and sells them off to everyday investors through its mobile app.
The purchase of the unit for $2.5 million is set to close in April, using money raised through sales of as many as 100,000 shares of the apartment. The minimum investment is $260, for 10 shares.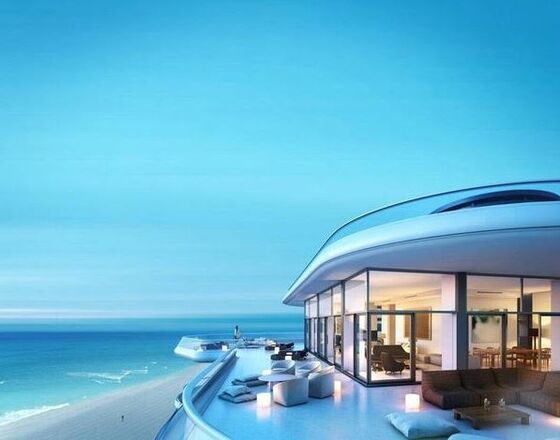 Stakeholders won't live there, but will get a cut of the rent paid by the tenant who does, and partake in any profit realized when the unit is sold eventually. And they can still claim bragging rights. Blankfein, the former Goldman Sachs Group Inc. chief executive officer, paid $9.5 million for his four-bedroom spread in 2015, property records show.
"It's like the old adage 'The smallest house on the nicest block,'" Compound CEO Janine Yorio said in an interview. "This is a one-bedroom apartment in a building that's filled with very large units."
It's the fourth property purchase for Compound, which scours for deals in the embers of the country's most heated markets. Prices are retreating at some of Miami and New York's poshest addresses after a run-up by the world's ultra-wealthy, who viewed real estate as a haven for cash.
That's where Compound sees its opening. The firm seeks properties at a value where price appreciation is possible within five years, that would appeal to tenants in the interim.
Compound is in contract to buy the Miami Beach apartment at a 26% discount from what the seller paid in 2015. The building's original roster of owners included Citadel founder Ken Griffin and Apollo Global Management's Leon Black.