Without Amazon, Expect Long Island City Housing Frenzy to Fizzle
(Bloomberg) -- Long Island City's housing market should brace for some whiplash.
Prices and buyer interest jumped after Amazon.com Inc. announced in November that it planned to build a new office campus in the Queens neighborhood. Now that the tech giant has backed out, expect the frenzy to settle down.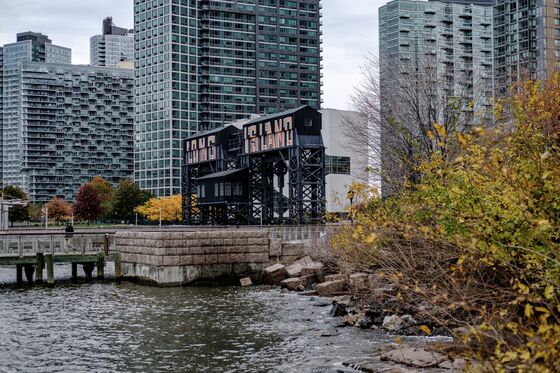 "We saw sellers in the area increase their asking prices, interest from buyers and investors spike to new highs, and for-sale listings beyond Long Island City -- in areas like Midtown and Astoria -- tout their proximity to the new Amazon campus," Nancy Wu, economic data analyst at StreetEasy, said in a statement. "The Amazon reversal highlights the risk inherent in speculative investment in real estate in the city."
Brokers and developers were betting on Amazon's arrival, and its promise of thousands of high-paying jobs, to help reverse a slowdown in home sales. And there were signs it was working. Contracts were signed for 135 home purchases in Long Island City from November through Feb. 8 -- a leap from 48 deals in the same period a year earlier, according to Patrick W. Smith, a broker at Stribling & Associates.
Contracts have slowed slightly since reports surfaced that Amazon was reconsidering the move. Now that the deal is scrapped, the rate of signings is likely to drop back to pre-Amazon levels, Smith said.