What Will Drive European Stock Markets Higher?
(Bloomberg) -- It's a strange mood out there with European equities stuck in a sideways range since around early April, waiting for a fresh catalyst to drive the next leg up or down. Some see more gains as global lockdowns are gradually eased, central banks continue to support economies and cash is piling up to be reinvested. Others think markets got ahead of themselves, with the risk of second waves of infections, while corporate earnings are in free-fall.
After closely watching Italy's pandemic figures to see if lockdown measures would pay off and if a peak would be reached, investors have turned their attention to the development of vaccines and treatments, with headlines on that front moving markets once in a while.
Investors are also focused on how the impact of lifting lockdowns will affect equities. Despite grim economic data, markets "appear to believe that there is likely to be a steady economic recovery as key advances are made in coronavirus treatments, as central banks continue to implement and further bolster historic stimulus packages, and as lockdown restrictions around the world are eased," according to Nigel Green, CEO and founder of DeVere Group. "Whether they are correct in their assessment remains to be seen."
A closer look at "optimistic" stock markets also hints at the post-pandemic economy, with technology, biotech, home entertainment and established online retailers as winners, he writes.
Bernstein, meanwhile, is cautious, noting that many may assume this downturn is similar to a normal recession for now and wait for more data. However the scale of the global lockdowns means the earnings hit is likely to be worse than typical recessions, with the potential for more earnings disappointment, strategists led by Inigo Fraser-Jenkins say.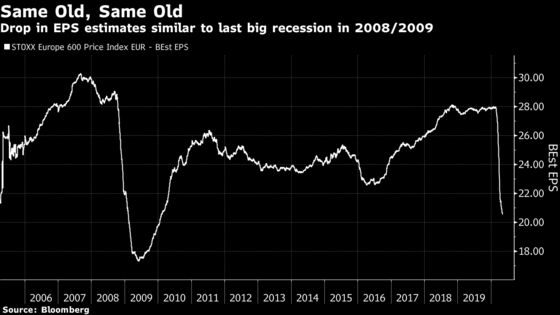 Pictet Asset Management's Luca Paolini agrees, saying that investors should not be complacent and should also keep an eye on infection rates as there is the possibility of further waves of the virus. "Despite their dizzying rally, we continue to be cautious on equities in the near term - markets seem to be overestimating the speed of economic recovery."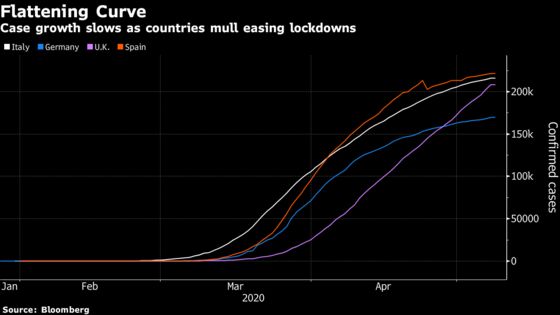 Looking beyond developed countries might also be important to see how much worse the crisis could get. Emerging markets are behind in the time sequence of outbreaks as the below chart from Amundi shows. Alessia Berardi, Head of Emerging Markets Macro & Strategy Research, notes that weak economic performance in emerging markets is expected to continue for longer, resulting in a U-shaped recovery in developing countries.
That might not be a deal breaker for a recovery in Europe, but it is worth keeping an eye on any potential issues resulting from prolonged disruption of global supply chains.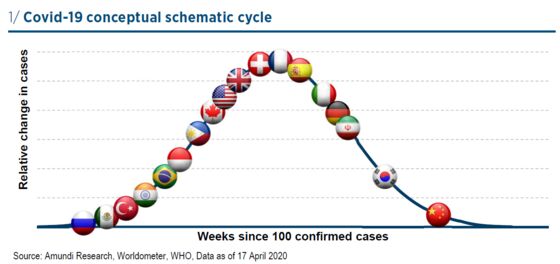 Turning away from the big picture, investors are still busy scanning their portfolios to figure out which companies may need to raise cash. Demand from investors to speak with companies is currently "huge," even if they have removed their 2020 outlooks due to the virus, according to Kepler's Head of Execution, Patricia Shin.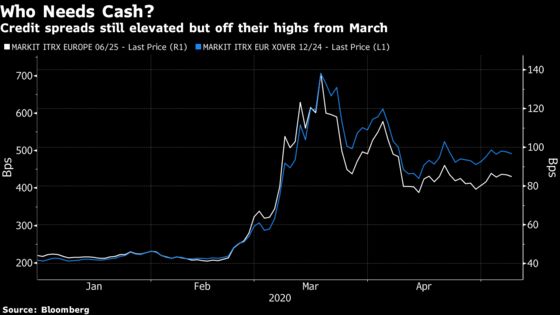 Meanwhile, some market mechanics could even work in favor of rising share prices. Unigestion strategists note high inflows in money market funds and a low equity positioning. Should the market stabilize further and realized volatility decrease, the current net short of trend-following strategies could reverse their positions, triggering new risk asset demand without improving fundamentals.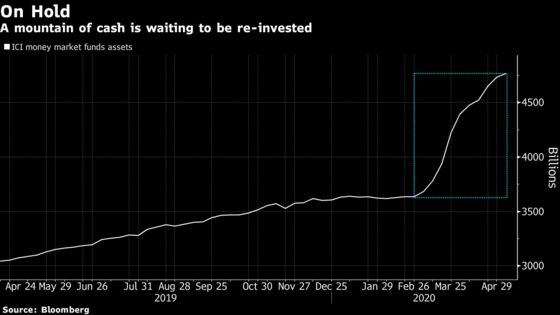 Read More on What Stoxx 600 Companies are Doing In Response to Covid-19
Here's How Payouts Are Shrinking in Europe: Dividend Tracker
The Pandemic's Impact on Europe's General Meetings: AGM Tracker
Here's How Virus Upends Forecasts in Europe: Guidance Tracker