Winklevosses' Adversary Calls Bitcoin Theft Claim 'Scandalous'
(Bloomberg) -- The disgraced former chief executive of BitInstant called a lawsuit by Tyler and Cameron Winklevoss's Winklevoss Capital Fund a "scandalous and fantastical story," and urged a U.S. judge to throw it out.
The Winklevosses claim that Charles Shrem used part of their 2012 investment of $750,000 in BitInstant to buy 5,000 bitcoins, then priced at $61,000, for himself. The bitcoins would be worth $32 million today. The Winklevosses sued in September accusing Shrem of fraud.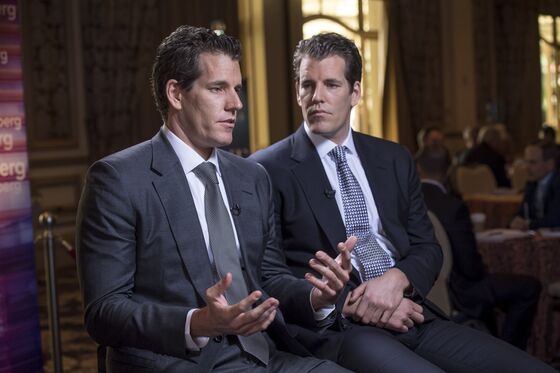 Shrem responded Monday in papers filed in Manhattan federal court claiming the 5,000 bitcoins were the property of a "prominent bitcoin industry member," whom he identified only as "Mr. X." Shrem says he never owned the bitcoins.
The Winklevosses, who got a freeze on Shrem's assets before he found out about the lawsuit, also agreed on Monday that he will be allowed to spend up to $50,000 a month on living expense and the deal will be reevaluated at a Nov. 8 court hearing, according to a letter from Shrem's lawyer.
Shrem spent a year in prison after pleading guilty to helping people use Bitcoins to buy drugs. He was released in 2016.