Wildfire Smoke Keeps Outdoorsy Californians Inside
(Bloomberg) -- On a typical Saturday in November, Johnston's Saltbox is overflowing with families eating kale salads and enjoying the crisp, sunny weather. This Saturday, the Silicon Valley restaurant had its big, glass windows firmly shut. And where a line of locals usually snakes onto the sidewalk, there was no one.
"Most diners are staying inside," a server said.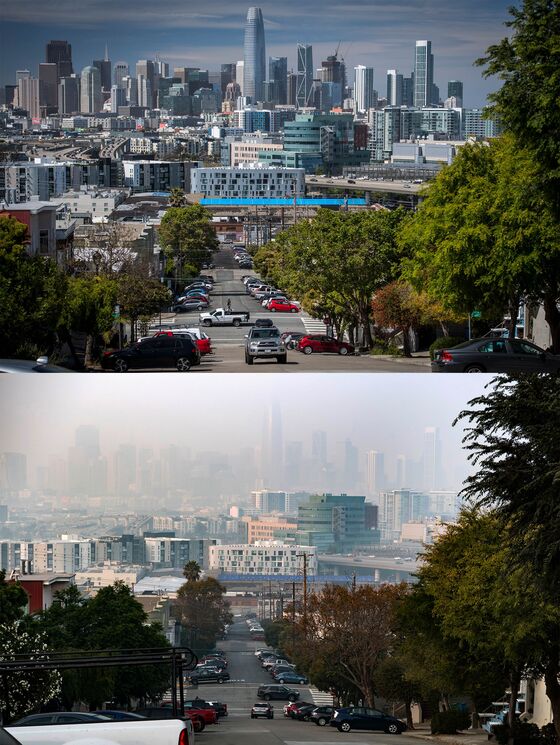 The same can be said for vast swathes of California's population as much of the state remains blanketed in smoke from wildfires, especially the San Francisco Bay Area. Warm, dry weather is often a blessing for outdoorsy Californians who like to hike, dine al fresco, hop on public transport and watch sports in big stadiums. But a drought has desiccated the state, sparking fires that are disrupting activity far from the devastated centers of the blazes.
Schools shut, zoos closed, classes were canceled and marathons got rescheduled. One charity scrapped curbside donation pickups, while museums including the de Young and the Asian Art Museum offered free admission to try to lure people from their homes.
Beyond the direct cost of fire damage, the reduced activity in the most-populous U.S. state is beginning to be felt. Shares of California-focused restaurant operators, including BJ Restaurants, Cheesecake Factory and Dine Brands Global, slumped on Friday.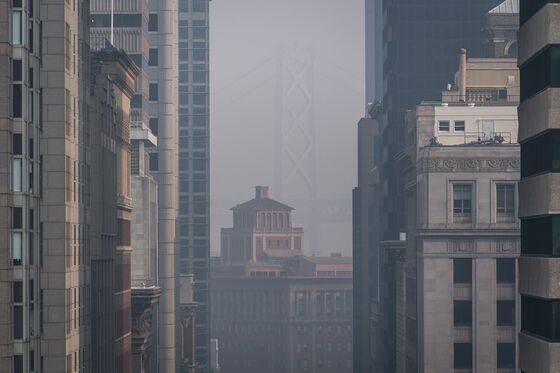 Alcatraz Island, the famous San Francisco Bay prison that attracts more than a million visitors each year, was off limits through Sunday. The walk from sea level to the entrance of the main cell block is the equivalent of 13 flights of stairs -- too much for a region with "unhealthy" levels of air quality.
Many outdoor events were canceled or postponed, including the big college football contest between Berkeley and Stanford.
When the Air Quality Index breaches 150, outdoor activities should be shortened, and when it climbs over 200 "serious consideration should be given to rescheduling the activity or moving it indoors," according to the National Collegiate Athletic Association. The San Francisco Bay Area's AQI remained above 150 on Saturday afternoon, with some pockets to the north and east above 200.
Stanford University, south of San Francisco, canceled classes on Friday, and told students to stay indoors or reduce outdoor activity. The University of California in Davis was harder hit. It's about 70 miles northeast of San Francisco -- nearer the still-burning Camp Fire in Butte County.
The UC Davis campuses in Davis and Sacramento are closed this weekend. Unitrans, the city-campus bus system, cut back service because ridership was "practically nil."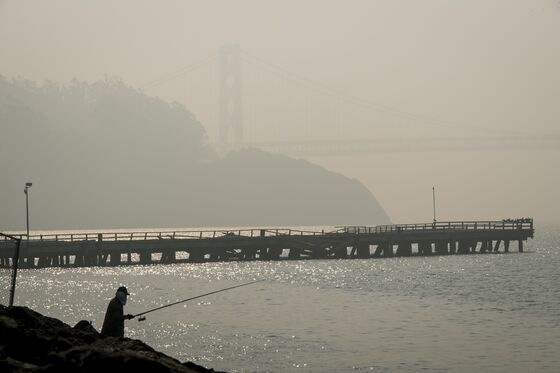 But hospitals remain open. Dignity Health runs six hospitals in the Sacramento area, about 90 miles south of the Camp Fire.
"The impact has been minimal in terms of patients coming through our ED with respiratory issues," a Dignity Health spokesman said. "Operational changes due to the smoke from the wildfire have been minimal as well."