Where Are the World's Yachts?
(Bloomberg) -- The following table shows the top 20 countries where yachts last reported a position between July 23 and July 27, according to vessel tracking services compiled by Bloomberg.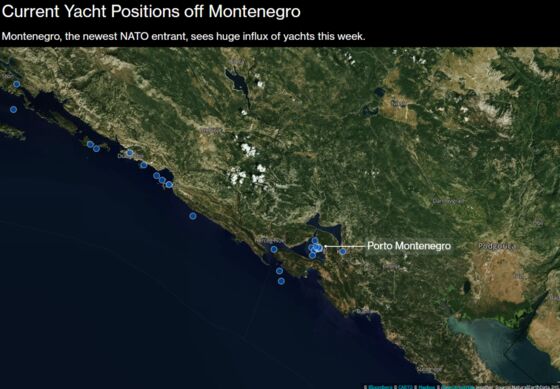 Montenegro's known yacht count spiked this week as 21 additional yachts reported their last position off the Adriatic nation's coast in the last five days. At this time last week, no yachts were reporting a position in the picturesque Gulf of Kotor and Porto Montenegro.
Canada's known yacht count this week is the highest ever since the tracker began last September. There are 23 yachts currently positioned off the Great White North, with vessels clusters off Vancouver and Nova Scotia.
The top four on the yacht leaderboard remained unchanged as Italy maintained the lead in known yacht count despite a one week drop of 30 yachts. The U.S. saw the second largest weekly increase this week and held onto third place, just four yachts behind France.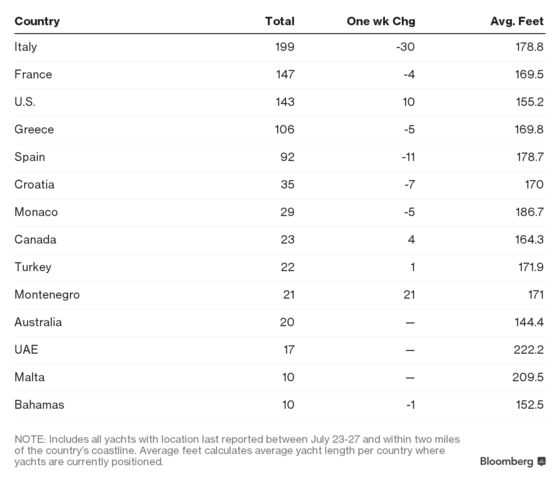 SOURCE: IHS, Bloomberg Vessel tracking services