What HNA Followers Say About Sudden Death of Co-Chairman Wang
(Bloomberg) -- HNA Group Co., the airline-to-bank-to-hotel conglomerate that's been selling billions of dollars in assets this year, said Wednesday that Co-Chairman Wang Jian died after an accident on Tuesday.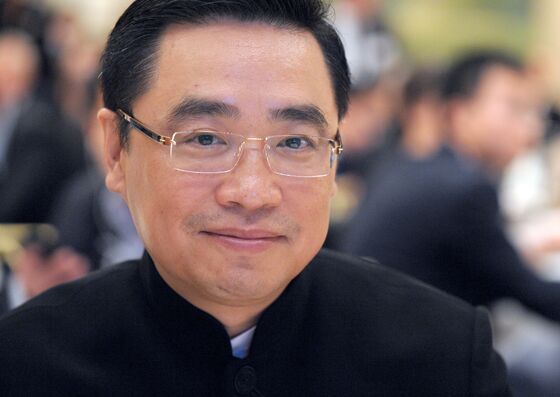 Here's what observers say.
Warut Promboon, managing partner at credit research firm Bondcritic Ltd.:
"If this is a company with proven corporate governance, we won't have to worry. But HNA is a company that relies on personal connections, especially with Chinese banks and Chinese government officials. The selloff in bonds clearly indicates the nervousness among investors that this company's powerful connections may weaken."
Corrine Png, CEO, Crucial Perspective:
"Wang's passing will mark the end of an era of aggressive expansion by HNA Group. More importantly, it will also put HNA Group and related companies' restructuring plans back on the drawing board.
"Some of the recent restructuring plans has resulted in HNA Group, and ultimately Hainan Province Cihang Foundation, increasing control over the subsidiary and associate companies, instead of decreasing control. This may not sit well with the government."
Will Horton, a senior analyst at Capa Centre for Aviation:
"HNA's units will undoubtedly look to preserve or improve their position in the new power structure that emerges. It's time to scrub up and polish. HNA's businesses will compete with each other for influence and funds."
Liu Feng, director of the Hainan Normal University Free Trade Port Research Center:
"As an important member of the management team and one of the founders of HNA Group, Wang Jian's death during the sensitive period for HNA will definitely bring short-term shocks to the group's business development, especially to the group's ongoing business integration plan.
"The long-term impact on the group will be limited. The key is to figure out more details of what happened in France, before we can have a deeper analysis on the potential impact on HNA."