Wharton's Siegel Urges Faster Taper After Nailing Inflation Call
(Bloomberg) -- The Federal Reserve needs to accelerate its timeline to tighten monetary policy because rising prices show no sign of easing anytime soon, said Jeremy Siegel, finance professor at the Wharton School of the University of Pennsylvania.
Siegel, who last year predicted a run-up in consumer prices when few others did, expects 20% to 25% of cumulative inflation over two to three years in the U.S. until it subsides.
"It's not over," he said Thursday in an interview with Bloomberg Television. "It could get worse unless the Fed gets a handle on money supply growth."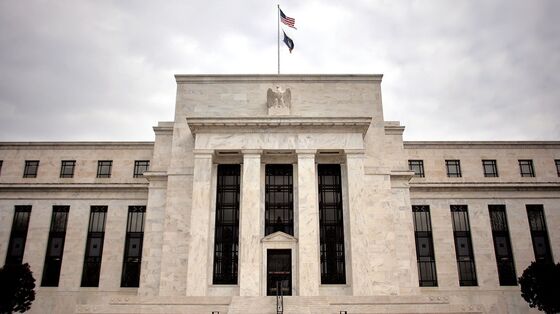 Siegel was in the minority in June of last year when he said that a stimulus-driven boom in consumer spending would power economic growth in 2021, and that "for the first time in over two decades, we're going to see inflation."
So far he's proved right. Consumer prices rose 6.2% in October from a year earlier, the largest annual increase since 1990, government figures released last week showed. Against a backdrop of solid demand, businesses have been charging more for goods and services to help offset rising costs caused by supply chain bottlenecks and labor shortages. 
The broad-based jump in prices suggests inflation will be longer-lasting than previously thought, putting pressure on Federal Reserve officials to raise interest rates sooner than expected and potentially to quicken the pace of the bond-buying taper announced this month. 
"I don't think the markets are prepared for how fast I think the Fed has to go," he said. "So much money was created during the pandemic to cushion the economic effects, but that wasn't pulled back and that is what's flowing in."
The only solution for the Fed is raising rates, Siegel said.
Flaring inflation also threatens to derail President Joe Biden's agenda as the White House and Democrats seek to pass a $1.75 trillion tax-and-spending package and defend razor-thin congressional majorities in next year's midterm elections.
Siegel attributes most of the run-up in prices to a post-pandemic, stimulus-triggered surge in demand.
"Yes, there is some misplacement of containers and there are some disruptions in factories," he said. "But to me, 80% to 90% is a demand shock."