Wells Fargo, JPMorgan See Ire Over Timing of Stimulus Checks
(Bloomberg) -- Wells Fargo & Co. and JPMorgan Chase & Co. told customers they might not receive their stimulus money until Wednesday at the earliest, sparking backlash from consumers who were hoping to see the cash hit their accounts sooner.
U.S. consumers have been eager to receive their $1,400 payments after President Joe Biden signed into law a third round of direct stimulus transfers in less than a year. The Internal Revenue Service has said while the official payment date is Wednesday, it's begun sending the money.
"We know the importance of the stimulus funds to our customers, and we are providing the payments to our customers as soon as possible on the date the funds are available, based on IRS direction," Jim Seitz, a spokesman for Wells Fargo, said in an emailed statement. "Wells Fargo is not holding the funds."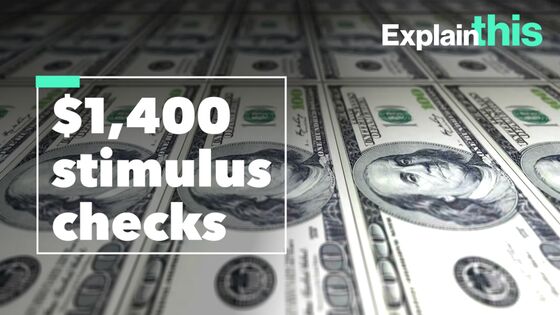 Wells Fargo noted that the U.S. Treasury has said it will distribute payments in multiple phases, meaning not everyone will receive their money at the same time. The lender warned customers that branch and call-center workers wouldn't have additional information about how consumers can expect to receive their stimulus payments.
JPMorgan recommended that consumers set up account alerts to tell them when the deposit arrives.
"When we receive the money from the IRS on Wednesday, we will immediately deposit it into our customers' accounts," Amy Bonitatibus, a spokeswoman for JPMorgan, said in an emailed statement.
Customers vented on social media, with some saying they would close their accounts with the lenders. The term "direct deposit" began trending on Twitter on Sunday as a result, and consumers sent more than 250,000 tweets about the topic.
Some lenders, including the digital bank Chime, have begun providing payments to consumers. Chime said Friday it had already made about $600 million worth of stimulus money available to roughly 250,000 customers.
"These payments will be available at traditional banks on 3/17 but Chime members already have access and more is on the way," Chime tweeted on Friday.