Washington Gov. Inslee Seeking $100M for Coronavirus Outbreak
(Bloomberg) -- Washington Governor Jay Inslee said he planned to ask the legislature to allocate $100 million to efforts to combat the coronavirus in a state that's become a hotspot for the new disease.
Addressing reporters on Monday afternoon, Inslee said he had spoken to legislators and the state's Office of Financial Management, and would seek the money in this year's budget to fund efforts to contain the coronavirus. Inslee, who declared a state of emergency on Saturday authorizing use of more state resources to combat the spread of the virus, also said he hoped Congress would soon authorize more federal funds for the response.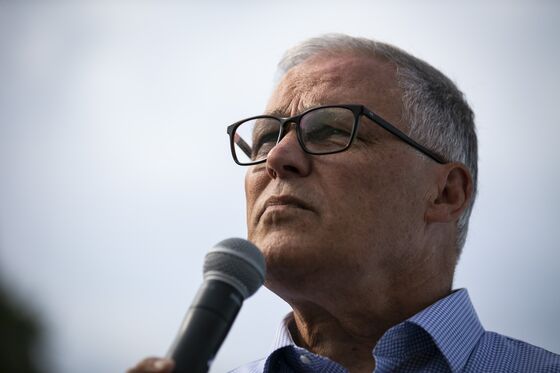 "We can't allow finances to be a problem, and so far they have not been," Inslee said.
In Washington state, the site in January of the first reported case of Covid-19 in the U.S., public-health authorities say they have identified 18 positive cases and six deaths.