Warp Speed Leader Tapped as Top Scientist for New Drugmaker
(Bloomberg) -- The leader of the Trump Administration's coronavirus vaccine program is taking on a private-sector job as chief scientific officer of a new conglomerate of biotechnology companies.
Moncef Slaoui, formerly chief scientific adviser to Operation Warp Speed, will serve as the lead scientist and an adviser to Centessa Pharmaceuticals, a coalition of 10 closely held subsidiaries launched on Tuesday by venture capital firm Medicxi. Saurabh Saha, the former vice president and global head of translational medicine at Bristol Myers Squibb Co., has been named chief executive officer.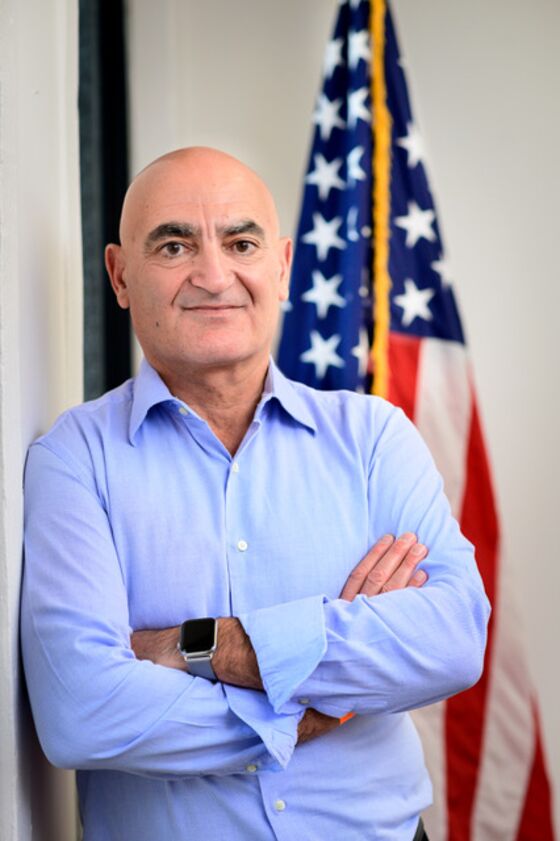 Working with the Centessa subsidiaries lets Slaoui focus on advancing more than a dozen experimental drugs through the pipeline. Slaoui, along with Saha and others, will provide oversight, capital and clinical resources to the biotechs, which will be independently managed by their respective founders who are focused on a single program or a specific biological pathway.
"Can we make a Big Pharma out of an R&D model that works from the bottom up -- made of companies that are asset-focused? That's exactly what we did." Slaoui said in an interview.
"I have as much excitement about Centessa as I did about Operation Warp Speed," he added, drawing parallels between the government's approach to vaccine development and the new venture's centralized development model that directs capital from an operational core straight to compelling drug candidates.
At the request of the Biden administration, Slaoui resigned last month from Warp Speed, the joint-effort between the Department of Health and Human Services and Department of Defense to accelerate Covid-19 vaccines and therapeutics.
Prior to consulting with the U.S., Slaoui spent more than three decades working in the pharmaceutical industry, including as chairman of GlaxoSmithKline Plc.'s research and development, and the head of its vaccine program. Following his retirement from GSK, he joined Medicxi as a partner in September 2017.
Slaoui has now returned to Medicxi. The immunologist said he's spent the last two weeks in the throes of preparing for Centessa's launch. But the idea for the company dates back to conversations between Slaoui and Medicxi co-founder Francesco De Rubertis more than a decade prior.
De Rubertis will serve as the chairman of Centessa's board of directors.
Cambridge, Massachusetts-based Centessa has attracted $250 million in a Series A fundraiser led by General Atlantic with participation from Vida Ventures and Janus Henderson Investors, among others. Capital will be deployed internally based on data-driven decisions about how to advance each clinical program, and ultimately support manufacturing, regulatory and operational needs.
A drug candidate will either succeed or "be terminated as quickly as possible if it's not going to work because you're clearly wasting your time," Slaoui said. "We're going to exclusively rely on facts and data."
Merged under Centessa are ApcinteX, Capella BioScience, Janpix, LockBody, Morphogen-IX, Orexia Therapeutics, Palladio Biosciences, PearlRiver Bio, Pega-One and Z Factor. The subsidiaries all previously had relationships with Medicxi.
Some of the subsidiaries are focused on drug candidates to combat cancers, others on areas spanning immunology, inflammation and rare disease.
"The leaders of the subsidiary companies are empowered to dream big and have the luxury to take the programs much further than they otherwise would as a standalone," Saha, the CEO, said in an interview. "Any success or failure of one company does not impact the success or failure of another company, and that significantly reduces risk for Centessa."
Saha said he's open to bringing more companies into the fold, but that they have to meet a certain scientific bar for inclusion. To date, Centessa oversees four programs that have advanced to human studies, while the other assets remain in preclinical development.
T. Rowe Price, Wellington Management Company and Logos Capital were among the many investors who contributed to the $250 million round.