Wanted Malaysian Financier Low Still Seeks Immunity, Report Says
(Bloomberg) -- Financier Low Taek Jho, wanted in Malaysia for alleged money laundering linked to state fund 1MDB, is still attempting to broker an immunity deal with authorities, a report said.
Low, said to be a central figure behind the alleged embezzlement of billions of dollars from 1MDB, reached out as recently as last week, Daim Zainuddin told broadcaster Astro Awani. Daim led a council that advised Prime Minister Mahathir Mohamad during his first 100 days in power.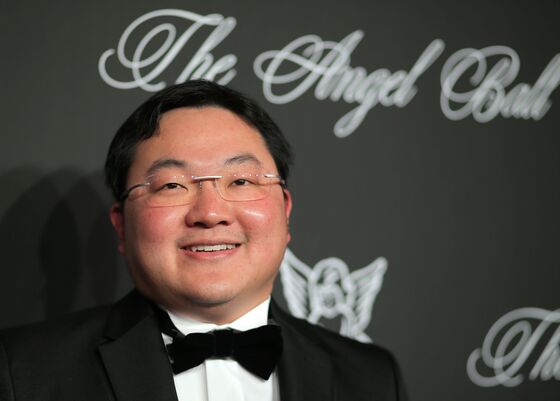 Low is seeking immunity in exchange for assistance in finding assets linked to the scandal-ridden fund, Daim said in the report published Wednesday, adding that the government hasn't been swayed.
1Malaysia Development Bhd., better known as 1MDB, is at the heart of a scandal which allegedly saw $4.5 billion misappropriated from the fund. Low, who previously said he did consulting work for 1MDB, is portrayed by some global investigators as the mastermind behind some of the schemes involving missing funds. He has been described as the "best witness" to provide information on alleged crimes at 1MDB.
U.S. prosecutors had painted Low as a bon vivant and a central figure who set up shell companies and arranged the transfers of tens of millions of dollars to pay Malaysian government officials, while Singapore investigators have called him a "key person of interest." Funds from 1MDB that were raised for development projects were used to pay for luxury real estate, art, lavish parties and more, U.S. investigators say.
Low's whereabouts aren't publicly known and Malaysia has sought Interpol's help to locate and arrest him. He has been moving around to avoid detection, Home Minister Muhyiddin Yassin told Parliament on Monday. The government tracked down his latest location several days ago, and is seeking cooperation from a foreign country to bring him back to Malaysia to face charges related to 1MDB, he said.
A spokesman for Low did not immediately respond to a request for comments. Low, through his attorneys, had previously maintained his innocence and said he is confident of being vindicated. Low had also said he would not "submit to any jurisdiction where guilt has been predetermined by politics and self-interest overrules legal process."