Walter Jones, a Maverick House Republican, Dies at 76
(Bloomberg) -- Walter Jones, the North Carolina Republican who had one of the most independent voting streaks in Congress, has died, his office said in a statement. He was 76.
Jones had been absent from Congress since September as he battled an illness, and was sworn into his current term at his home in North Carolina. He entered hospice care in January, and died in Greenville, North Carolina, his office said.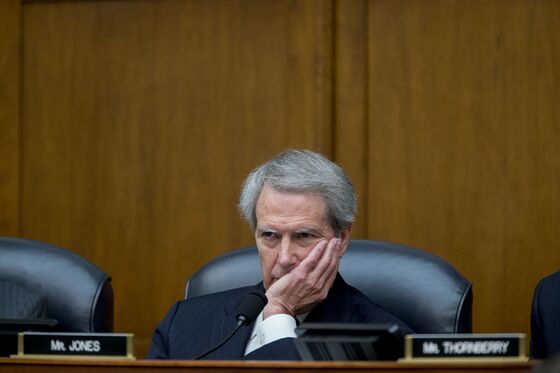 Jones was known as an independent voice and vote in Congress that could sometimes vex his party leadership. He was the only Republican to vote against the landmark tax law, saying it would balloon the deficit, and he considered his earlier support of the Iraq war a mistake to be atoned for. National Republicans had tried to run primary challengers against Jones in recent years arguing he didn't sufficiently back the GOP or President Trump's agenda. However, Jones turned back all of them.
In a statement, his office said Jones was "never afraid to take a principled stand" and was known for his independence, honesty and integrity. "Some may not have agreed with him, but all recognized that he did what he thought was right."