Walmart Names Jamie Iannone as Deputy to E-Commerce Chief Marc Lore
(Bloomberg) -- Walmart Inc. named Jamie Iannone as its chief operating officer for U.S. e-commerce, the latest reshuffle in its senior management ranks.
Iannone, who joined Walmart in 2014, was previously running the web, membership and marketing operations of the retailer's wholesale subsidiary Sam's Club, according to a memo obtained by Bloomberg News. At Sam's Club, he spearheaded several initiatives to improve customer service and boost online sales.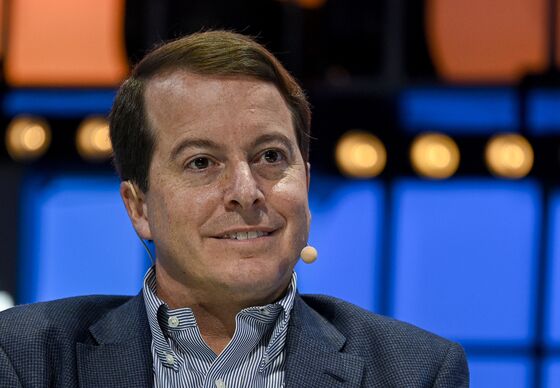 In his new role, he will report to U.S. e-commerce chief Marc Lore and to new U.S. CEO John Furner, who worked closely with Iannone over the past few years as head of Sam's Club.
Elevating Iannone to the new role could also position him to eventually succeed Lore as head of U.S. e-commerce. Lore still has a year and a half of vesting to fully realize the shares he earned when he sold his startup Jet.com to Walmart for $3.3 billion in 2016.
Walmart has made a slew of management changes in recent weeks, as Chief Executive Officer Doug McMillon seeks to find the right team to lead into battle against rivals ranging from Amazon.com Inc. to German discounter Aldi.
Reporting to Iannone will be groups including Walmart's marketplace site, which offers products from third-party vendors, and the retailer's technology incubation arm, Store No. 8, according to the memo.
Iannone, who previously worked at EBay Inc. and Barnes & Noble Inc., headed up the rollout of Sam's Club's checkout-free Scan & Go service, which has proved popular with shoppers. He also introduced the new "Ask Sam" app, a Siri-like service which allows employees to find information quickly without having to ask their manager.