Wall Street Plays Pac-Man, Shoots Hoops at Winter Game Night
(Bloomberg) -- The 76ers were losing in Milwaukee Thursday night but Blackstone Group's David Blitzer, a team owner, was still smiling as he watched some kids shoot hoops in New York.
Basketball in a ballroom -- with players in blazers and braces -- was a less sweaty, cuter date night than an NBA game. It was also a way to support the Hassenfeld Children's Hospital at NYU Langone, with 450 guests raising almost $1.5 million.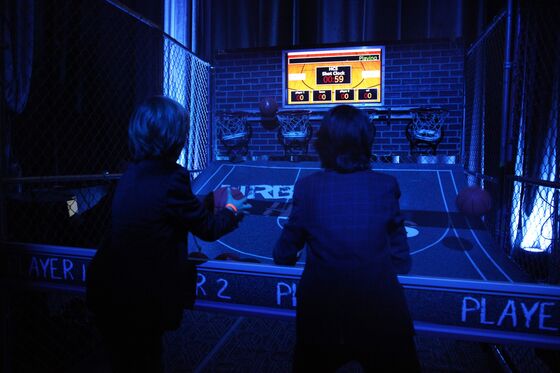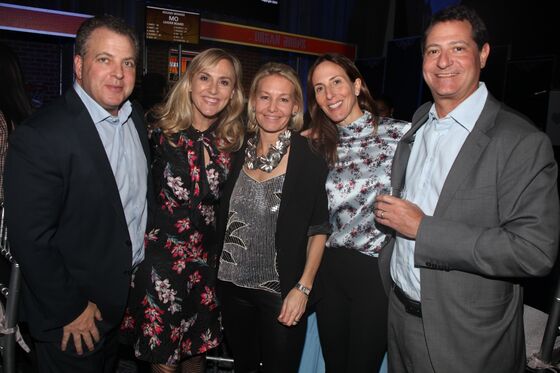 The hospital opened in 2018 on the corner of East 34th Street and First Avenue, with private rooms, spaces for family and hybrid operating rooms for combined procedures.
There's also a giant sculpture out front of a Dalmatian balancing a real New York City taxi cab on its nose.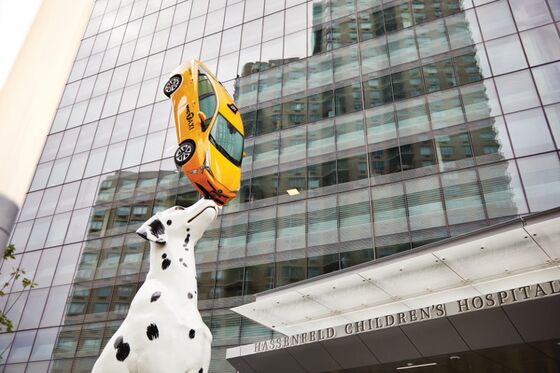 The dog's name is Spot, said Michael Weaver, a board member of the children's hospital, on gardening leave after a stint at Citadel's Surveyor Capital. "Family and kids love it. And it's just the start. You walk in, and there's a Brooklyn Bridge and Statue of Liberty."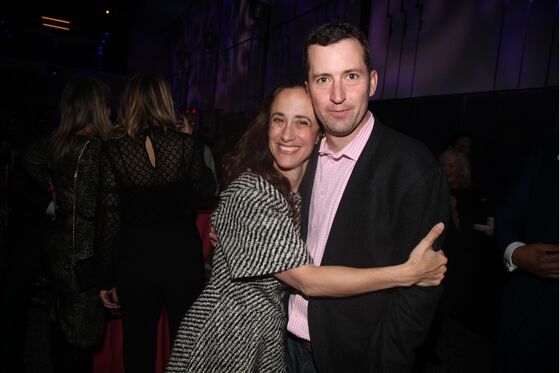 The idea is to make patients comfortable.
"It's as close to home as it could be," said Sujata Chakravarti, who was honored along with fellow doctor Frank Cecchin. Both work on children's hearts, with Cecchin specializing in electrophysiology.
Speaking of hearts: Model Carol Alt extracted one from the goofy-looking patient in a giant-size game of Operation.
The Playing for Pediatrics Winter Game Night also offered Connect Four and Skee-Ball. The Ziegfeld Ballroom location afforded just as much space for the bar and meatball buffets as for basketball.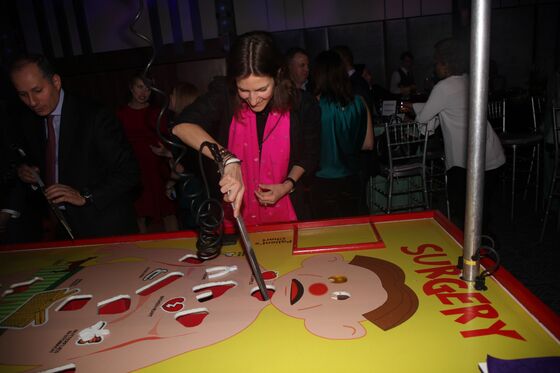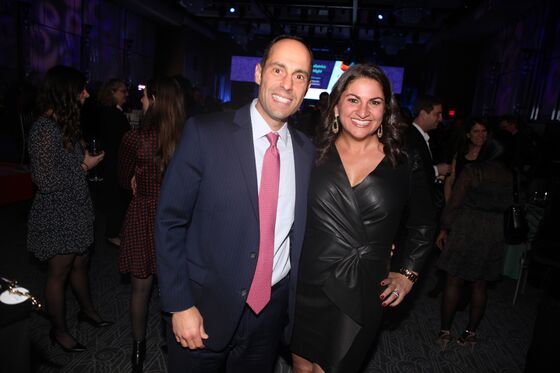 Harlan Saroken of King Street Capital had her heart set on playing Pac-Man. Sylvester Miniter of Durham Capital said it's his wife, Gillian, who's the gamer in the family -- a nationally ranked bridge player. Other guests included Gregg Smith of Evolution VC Partners, Peter Shapiro of Brooklyn Bowl and Earl Hunt of Goldman Sachs.
Blitzer watched the basketball with Susie Casdin, a friend of his wife's since college. She's also a member of the Hassenfeld family, which made a $50 million gift to build the hospital after decades of supporting pediatric oncology at the medical center.
"This is my 22nd year of doing this party," Casdin said. "The fun part is seeing the group evolve."
Little did she know that the format -- no seated dinner, very brief remarks and a focus on games (the Hassenfeld fortune derives from Hasbro) -- would have such appeal.