Waiting for Weinstein: Accusers and Gawkers Vie for Court Seats
(Bloomberg) -- Harvey Weinstein's rape trial has drawn celebrities like Annabella Sciorra and Rosie Perez to the witness stand on the 15th floor of New York's Criminal Courthouse.
But in the narrow hallway outside the courtroom, a buzzing hodgepodge of accusers, journalists and spectators gathers daily to catch a glimpse of the man who sparked the #MeToo movement as he faces his reckoning. Waiting in line, they offer up accounts of assault, dark jokes and everything in between.
"So we're not allowed to spit on him when he walks out?" one man said to a woman on a recent afternoon.
The two said they were on a break from jury duty (elsewhere) and hoped to see Weinstein when court let out for lunch. Others included a law student on her day off from classes and college students interning at a nearby nonprofit for foster children.
Dozens of people get in line as early as 5 a.m., long before they can enter the building and sometimes in freezing temperatures. Sprinkled among those vying for a handful of seats are famous faces like Ellen Barkin, who has accused the fallen Hollywood power broker of hurling obscenities at her during the production of "Into the West." A New York Post photographer got a shot of Barkin, who gave him the ultimate New York nod.
For opening statements last week, hundreds lined up for a place in the courtroom, which seats only 120. Of those seats, 60 are reserved for the press and at least 40 for prosecutors, supporters of prosecution witnesses, the defense team and others. That leaves just 20 seats for the public.
Lurid trials drawing mobs of spectators and gallons of ink are a staple of the city. Other famous defendants tried in New York State Supreme Court and splashed on the tabloids include so-called preppy killer Robert Chambers, murderous mother-and-son grifters Sante and Kenny Kimes and the "Baby-Faced Butchers" -- whom Assistant District Attorney Joan Illuzzi, on the Weinstein case, prosecuted.
Weinstein, 67, is charged in New York with rape and predatory sexual assault involving two women and could spend the rest of his life in prison if convicted. He maintains that any sexual encounters were consensual and has denied scores more accusations.
Louise Godbold, who says Weinstein assaulted her 30 years ago and who now runs a nonprofit that helps trauma survivors, flew to New York from Los Angeles with another accuser, Katherine Kendall, to support Sciorra when she testified last week that Weinstein raped her in her Manhattan home in the early 1990s. That's too long ago to be charged in New York, but prosecutors won the right to call her, and others, to show a pattern of assaults.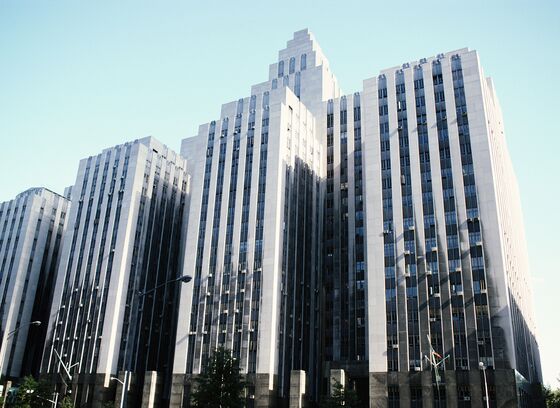 Lingering in the hall isn't much of an inconvenience, said Godbold, 57, who waited decades to come forward over the sexual advances she says the once-highflying producer made on two occasions.
"Until the news came out, I thought I was the only person," Godbold said. Her family had advised her to keep quiet even after the first articles about Weinstein were published. "Everybody was still frightened by his power," she said.
Once the courtroom is full, the doors are locked. Visitors can go home or camp out in the hall, hoping to make a sighting or even to secure a spot if someone leaves.
Two women who arrived late and said they were "with Joan" got into an argument with a court officer.
"If everyone said, 'I'm with Joan,' there'd be no room in the courtroom for press," the officer said. "Like, 50 of you tried to get in."