Vodafone Warns of 5G Delays if Huawei's Share Capped Beyond U.K.
Vodafone Group Plc warned of "hugely disruptive" costs and delays to European phone network upgrades of as long as five years if other countries follow the U.K. and cap the market share of Huawei Technologies Co.
Britain's government said last week it will limit the Chinese equipment vendor's share of 5G wireless and fiber optic networks at 35% and banned its use in the most sensitive parts of those systems. Carriers have three years to make the changes, which are designed to address security concerns around the use of Chinese equipment in critical national infrastructure.
Vodafone relies more heavily on Huawei in some continental countries than in the U.K., where it uses the vendor for about a third of its radio antennas.
"I really feel it hugely impacts customers and the quality of network if we are forced to do an accelerated swap," Chief Executive Office Nick Read said on a call with reporters on Wednesday. "Though this isn't an issue in the U.K., I wouldn't want this for Europe, because I feel it would be hugely disruptive."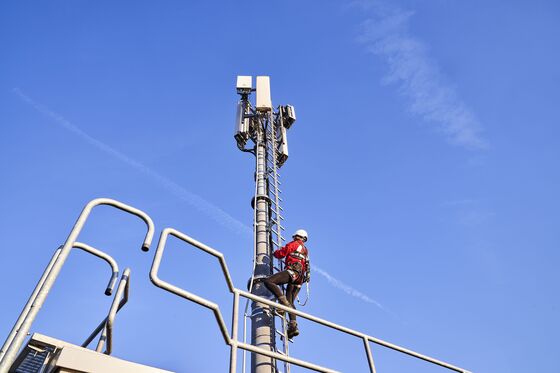 He said it could mean price increases, and may delay Vodafone's 5G rollout by between two and five years, depending on the country.
Read said the Newbury, England-based telecommunications group plans to swap out Huawei components from the more critical "core" of its networks in Europe, following Britain's move and recent guidance from the European Union.
The process will cost the company about 200 million euros ($221 million) over five years, he said. Vodafone already paused procurement of Huawei core components a year ago.
The U.K. rules and proposed EU measures stop short of the full ban on Chinese equipment vendors advocated by the U.S., which argues that they could be used for spying by the Chinese state. Huawei denies its systems are vulnerable to espionage.
Read otherwise praised the U.K. approach and said Vodafone's British network is "already largely compliant" and the company will see a "very limited" financial impact from the new rules.
That's in contrast to U.K. competitor BT Group Plc, which has said it will cost roughly 500 million pounds ($652 million) over five years to rip out and replace elements of its more Huawei-based 4G network, which will underpin the first wave of 5G.