Virginia Says It Can Absorb Some Jobs From Amazon's Canceled New York Plan
(Bloomberg) -- Amazon.com Inc.'s yearlong search for a new headquarters was a split decision. Now, months later, it has a clear winner.
In the aftermath of Amazon's choice to abandon an expansion plan in New York City, losers abound -- Amazon for its miscalculation of the political backlash; local officials who scared away Jeff Bezos and the potentially 40,000 jobs he promised to bring to town; Queens real estate brokers anticipating a surge in demand.
The winner: National Landing, Virginia -- an area encompassing three suburban neighborhoods that was invented as a home for Amazon. Now it has been promoted to Amazon's sole planned East Coast hub.
"It certainly makes it less complicated, whether we call it HQ2 or HQ2B," said Christian Dorsey, chairman of the Arlington County Board, on a call with reporters. "In terms of bragging rights, whether we take great pride in this, I don't."
Dorsey said the county plans to sign its agreement with Amazon in March, which calls for an estimated 25,000 jobs by 2030. If Amazon needs it, he said, it can hit up to almost 38,000 after that. The company gave no indication it would bring additional jobs to Virginia after dropping New York.
"We do not intend to reopen the HQ2 search at this time," Amazon said in a statement. "We will proceed as planned in Northern Virginia and Nashville, and we will continue to hire and grow across our 17 corporate offices and tech hubs in the U.S. and Canada."
Amazon's decision to cancel its New York plans came after political opposition over the government's $3 billion in subsidies. Dorsey said there haven't been similar protests in his county because the project fits with existing development plans.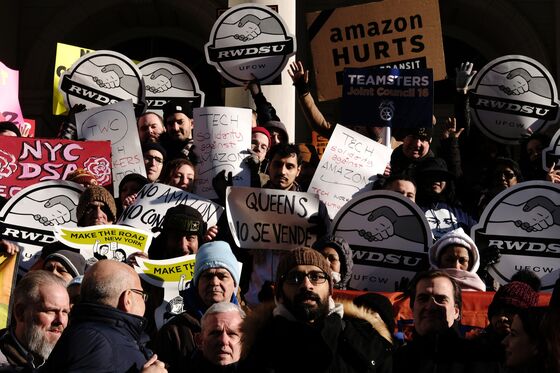 "Nothing has changed" for Arlington County, Dorsey said. "We're not asking Amazon to shift their New York plan here."
Amazon's ramp up will be slow, with hundreds of workers in leased space this year and no more than 3,000 added in any given year, Dorsey said.
"We're proud that the centerpiece of our partnership with Amazon will be making much needed investments in our tech talent pipeline and higher education, and there will be significant state and local investments in affordable housing and sustainable infrastructure," Virginia Governor Ralph Northam said in a statement.
The company has already been good to Huda Maltbie. The Realtor with Long & Foster Real Estate says she has been pushing the bounds of asking prices since the Northern Virginia HQ2 announcement last November.
With Queens out of the way, "I'm thinking there will be more people coming to Arlington," she said. "That means we have to have more available housing for those who may come. We have to make sure, as Realtors, that we approach people who want to sell properties and list it."
Last month, a client made the ultimate Amazon flip. He sold a Crystal City condo unit for $620,000 after buying it for $495,000 on Nov. 15, just days after company's expansion plans hit the news.
Now, she's marketing another well-located two-bedroom condo that's listed for $749,000, an aggressive price, she says. But it will sell. Investors have been traveling from Tampa, Florida, Ohio and elsewhere, searching out properties they can rent to Amazon workers.
"Location is key!" the listing reads. "Adjacent to the new Amazon HQ2."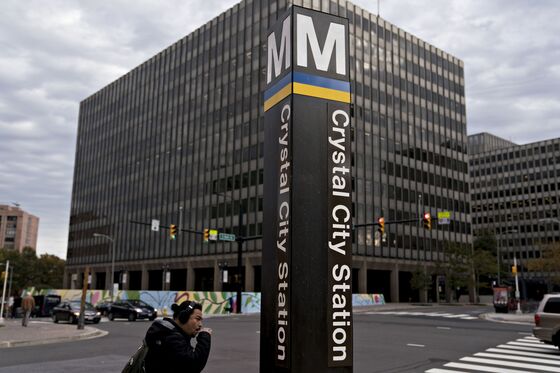 In a statement issued Thursday, Dorsey said the county spoke with an Amazon representative earlier in the day to confirm they are moving forward with the Arlington campus, which will include 4 million square feet of office space.
The Virginia legislature has already approved up to $750 million in subsidies over 15 years to Amazon. Dorsey said that Amazon gets the subsidies only after it fulfills its promises.
"Arlington, and the entire region, are still honored that Amazon recognized this region as a top area for businesses and workforce talent and selected us as a site for its headquarters expansion," he said in the statement.
While Arlington officials aren't gloating, at least openly, local real estate broker Mary Lou Karch sees no need to hold back.
"Regardless of how Queens feels, we embrace you here," Karch said. "It's a welcoming environment for Amazon."