Violence Mars Start of May Day Demonstration in Paris
(Bloomberg) -- Even before it officially began, France's traditional May 1 labor demonstration was marred by violence.
Members of  the Yellow Vest movement joined trade unionists for their annual rally in Paris on Wednesday. Anarchist activists, known as "Black Blocs," as well as far-right supporters also joined in.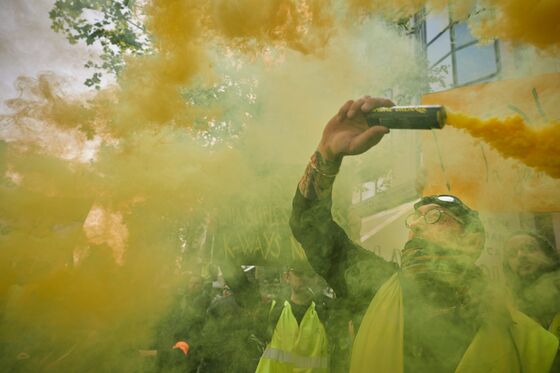 Police had carried out what they called "preventive searches" and closed side roads.
But in the early afternoon the festive atmosphere descended into unrest as crowds gathered not too far from the Rotonde - the restaurant in the southern Montparnasse district where President Emmanuel Macron celebrated his election win two years ago.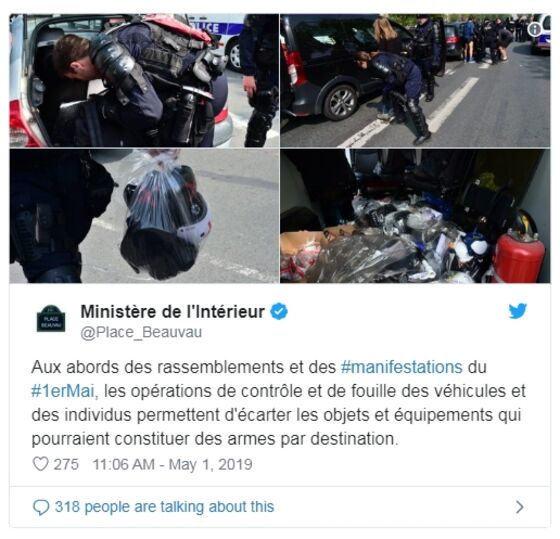 Demonstrators dressed in black threw projectiles at police. Police fired tear gas. At least one car was smashed. As of 2:45 p.m. local time, there were 200 arrests, according to officials. The head of the CGT union Philippe Martinez had to leave a march due to the risk of violence, Agence France Presse said.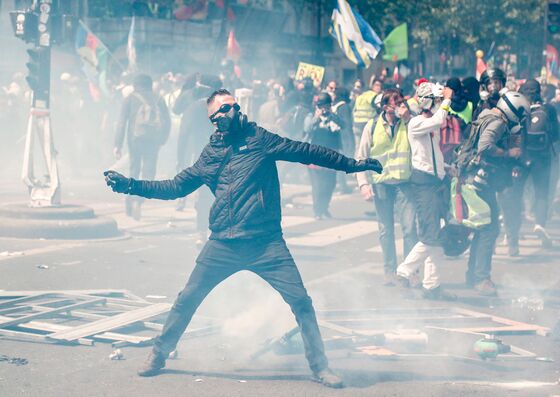 More than 7,400 police were deployed across Paris, and the Rotonde itself was surrounded by an impressive number. Thousands of protesters were expected in the French capital and turnout is being watched carefully as a gauge of Yellow Vest strength - coming some six months after the grass-roots movement started its first protests against inequality.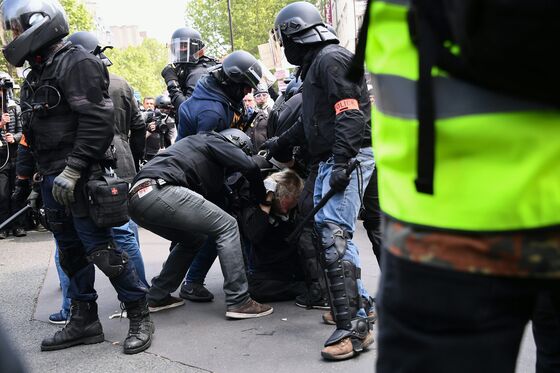 The day is also seen as a test for Macron, who presented a host of new measures last week to address their demands, including cutting income taxes, after three months of public debate.